Technology (Desperately Seeking Advice)
Hang on for a minute...we're trying to find some more stories you might like.
Technology can be described as the best and worst thing to happen to humans. The act of bringing new and fresh opportunities to us, while also taking away social interactions technology can be described in one word: revolutionary. From personal experiences, technology has changed my life for the better by bringing in new opportunities, especially in school. I was assigned a Chromebook in the 8th grade. With this piece of technology, the school opened many new doorways for me.
Having the world at my fingertips allowed me to learn many new things that would be vital in the future, such as job skills. Last summer I worked for Lifetime Fitness, now known as Lifetime Athletic, and I had to complete a multitude of courses before I could work for the company. One specific course was CPR and First Aid training. I completed an online module that simulated real-life situations and how to handle the situation. I learned how to deliver CPR  and basic first aid procedures not knowing that later on, I would have to utilize the skills I learned. Through the use of technology I was able to become CPR certified and was able to then help a man in a life-threatening situation.
This past September, I was working in the Child Center at Lifetime in Flower Mound when one of my co-worker friends ran into the area, frantically asking for the walkie-talkie. I handed it to her while listening closely to what she was saying. "Attention all Lifetime staff, we have a Code 100 on the basketball court, again a Code 100 on the basketball court." I knew exactly what that meant because of my online training. A Code 100 is a situation where Emergency Medical Service must be contacted. In this case, a man had a seizure while playing basketball and his heart stopped beating, a critical situation. I was able to assist in the CPR process by evacuating the basketball courts and the rock wall. Through the online course, I learned CPR taught that a person must be in a safe environment before CPR could begin. A gym full of people was not safe. Because of technology, I was able to learn and perform a task that saved a man's life in a critical time.
I can proudly say, along with many 00's babies, that the future and technology is not something to fear, but rather something to look forward to. I personally look forward to all of the new advances in technology, especially in medicine. As an aspiring future doctor, I am excited for the future and what it holds in regards to technology. The new opportunities have the potential to save lives and the potential to carry humanity to greater heights

About the Writer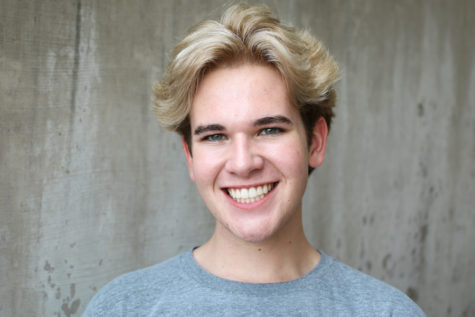 Jake Pool, Reporter
Jake Pool is excited to spend his second year with The Talon News. Jake loves taking pictures, as well as being on Broadcast. He shares a love for cameras...