McKinney and Lady Eagles Lead Way Over Bobcats
Lady Eagles win 50-32 The Leading Scorer's : Rhyle McKinney 23, Kiley Lavelle 8, Abby Williams 5, Brooklyn Carl 5
Hang on for a minute...we're trying to find some more stories you might like.
On Tuesday, January 15, the Argyle Lady Eagles went head-to-head against the 11-8 Krum Lady Bobcats. The Lady Eagles are coming off a hot start to the new year, currently on a nine-game winning streak. As the season has gone on the Lady Eagles, are 15-4 against above .500 teams. Juniors Rhyle McKinney and Brooklyn Carl, also with sophomore Bailey Timmons will look to add one more win to a successful season.
In the last game for the Argyle Lady Eagles, McKinney and Timmons had career games scoring a 'jaw-dropping' 60 points split between the two (35 for McKinney and 25 for Timmons), to defeat the Springtown Lady Porcupines 77-32.
In the previous game for the Lady Bobcats, the fell to the Bridgeport Bulls 45-32. The Krum Lady Bobcats have had some success with above .500 teams having an 8-7 record against those teams.
It was all about how you start and how you end for the Argyle Lady Eagles. They were able to get hot in the first and fourth quarter's scoring 14 points, they were able to get a 14-11 lead after the first quarter and were able to keep control till the beginning of the fourth, were juniors, Abby Williams, and Rhyle McKinney nailed back to back three's to finish off the lady Bobcats 50-32.
Junior Rhyle McKinney was the star of the game to cap off the winning effort, scoring a game-high 23 points, to complement a 35 point effort in the previous outing. McKinney is averaging 28.3 points per game in district play. She had help from junior Kiley Lavelle, who scored eight points, And junior's Brooklyn Carl and Abby Williams' each tallied up five points.
For the Krum Lady Bobcats, Cali Marquis was the only bright spot in the losing affair, nine points.
The Argyle Lady Eagles will go head-to-head against the Decatur Lady Eagles. Both Lady Eagles will battle it out at Argyle High School, on Friday, January 18, at 6:15 P.M.

About the Writer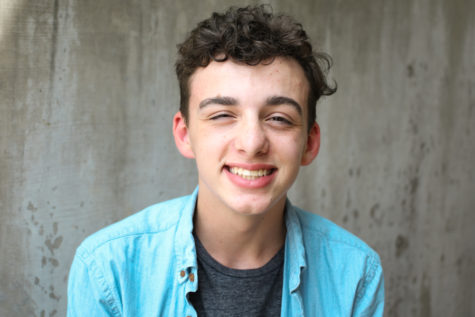 Max Van Drunen, Sports Editor
Max Van Drunen is the Sports Editor and a reporter for The Talon News. Max has reported from many UIL State events and press conferences around Texas. ...