Eagles Soar Above Porcupines
Hang on for a minute...we're trying to find some more stories you might like.
On Friday, Jan. 11, the Lady Eagles competed in their first district game of the 2018-2019 season,  against the Springtown Porcupines.
The boys team is 6-1 at home, and currently on a three-game winning streak.
The Porcupines have a 14-7 record and the Eagles have a 19-7 record throughout the season. Argyle defeated the Ranchview Wolves 55-43 on Monday after coming off a 68-62 win at Godley High School. They are coming into Friday with back-to-back wins, and have a 5-2 record on the road.
Argyle won the tip at the start of the game, and a few possessions later scored first after Jacob Dye drove into the paint for a contested layup after a Springtown turnover. The game continued in this manner as Argyle was able to capitalize on Springtown turnovers and convert efficiently at the rim while limiting Springtown's offense. The best of which was a Max Valentino steal and thunderous dunk with a Porcupine defender draped across his back. The Eagles defeated the Porcupines, 71-31.
The Argyle depth really shined throughout the game, as six players were able to score six points or more and 12 players scored in total. Argyle's offense was lead by Max Valentino, scoring 17 points, followed by Caden Hardy and Hunter Lavelle, who each had 8. Springtown was lead by James Wann who put up 9.
The Eagles look ahead to the (8-12) Krum Wildcats who they'll face at Krum High School at 8 PM, on Tuesday, Jan. 15.

About the Writer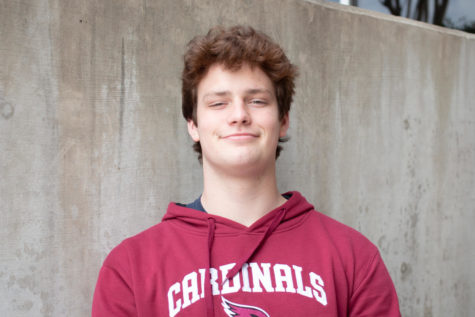 Jack Tucker, Reporter
Jack Tucker is a sports reporter and reporter for The Talon News. He covers men's and women's basketball and baseball. He plays football, wrestles...