'Bird Box' Soars in Popularity
Hang on for a minute...we're trying to find some more stories you might like.
Internet streaming service Netflix is making waves with their original film, Bird Box. The week of its premiere on Dec. 21, the film supposedly gained over 45 million views, according to Netflix's twitter account.
Bird Box was directed by Susanne Bier and based on the novel of the same name. It follows Malorie Hayes (Sandra Bullock) as she makes a treacherous journey to safety in the wake of a global epidemic caused by unseen monsters that compel anyone who sees them to commit suicide. In order to protect themselves from the unseen entities, those living in this post-apocalyptic world have to blindfold themselves when stepping foot outside.
According to Netflix, the film also set a record for the most-viewed Netflix film seven days, but there has been debate on whether or not the numbers are accurate due to the fact that Netflix only counts one view per account, even if the movie has been viewed multiple times and the fact that it counts each view after 70 percent of the movie is played.
Regardless of the surrounding debate, it is inarguable that Bird Box has become an overnight sensation, sparking a new trend known as the "Bird Box Challenge" where participants blindfold themselves and attempt to go about their day normally. The challenge, however, quickly grew out of control. Netflix issued a statement following subsequent photos and videos depicting fans performing dangerous stunts in the name of the challenge. Last week, a 17-year-old crashed her car while attempting the challenge. Thankfully there were no injuries, but the incident brought light to the challenge's safety situation.
The popularity of the movie also raises a conversation regarding the popularity of internet streaming services as a whole. According to a CNBC All-American Economic Survey, 57 percent of the 801 Americans polled use some form of online streaming service, 51 percent of whom subscribe to Netflix. Other services used include Amazon Prime (33 percent), and Hulu (14 percent).  
As the number and diversity of internet streaming services continue to grow, so do the possibilities associated with them. The rise of the digital era means a new age for television as well, With Bird Box at the forefront of the movement.
Sources:
https://www.cnbc.com/2018/03/29/nearly-60-percent-of-americans-are-streaming-and-most-with-netflix-cnbc-survey.html
https://www.cnn.com/2019/01/12/us/utah-birdbox-challenge-crash/index.html
https://newschannel9.com/news/offbeat/netflix-urging-people-to-stop-doing-bird-box-challenge
https://www.imdb.com/title/tt2737304/

About the Writer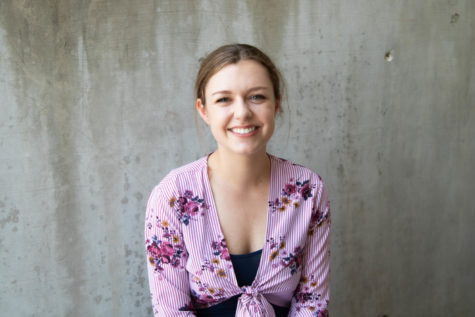 Jaclyn Harris, Website and Print Director
Jaclyn Harris is the Website and Print Director for the Talon. She has won awards in writing, photography and video, as well as participating in Journalism....