Eagles Overwhelm the Leopards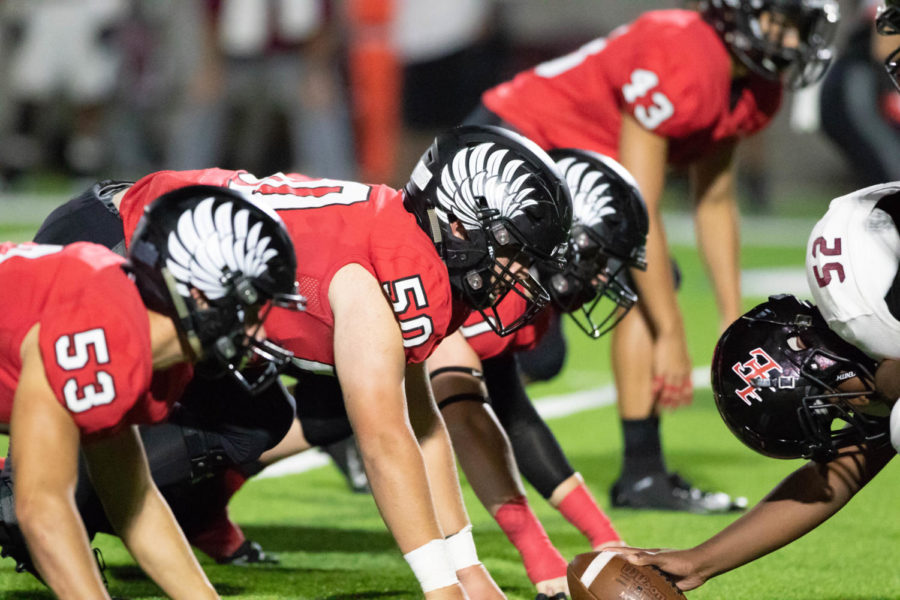 The Argyle Eagles headed East, where they played the Liberty-Elyau Leopards at Sulphur Springs High School, in Sulphur Springs, TX. The Eagles will look to keep the streak alive and advance their record to 4-0, while the Leopards are trying to get a second straight victory, after beating Atlanta High School 41-7.
The Argyle Eagles were dominating throughout the game, cruising to a 69-13 victory over the Leopards. The Eagles got it done in every aspect of this game, running for four touchdowns, passing for three, and even returning a punt for a touchdown.
The Bo Hogeboom lead passing game did very well under the Friday night lights, throwing for 230 yards completing 56% of his passes (13-23), threw three touchdowns, and had a passer rating of 130.4. Hunter Martindale also played in the game throwing for 58 yards, completing 50% of his passes, throwing two touchdowns and an interception.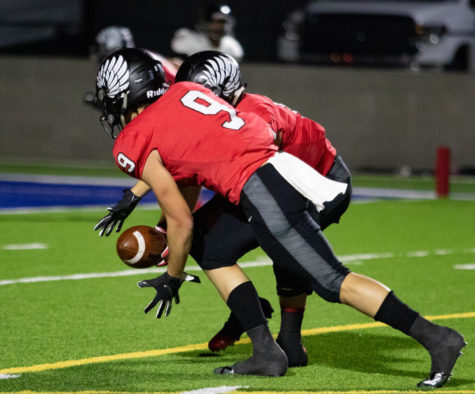 Because of Bo Hogeboom and Hunter Martindale's success, the Argyle receivers excelled with them. Led by Dillon Carter, who had four receptions for 77 yards and a touchdown. He wasn't the only one to succeed, Alex Gonzales had three receptions for 76 yards, Cole Kirkpatrick had two catches, 25 yards, and a score, and Brandon White had a 38-yard touchdown catch.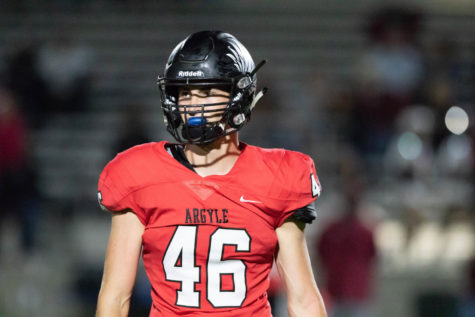 Though the Eagles had a great air attack, the also got it done on the ground, led by Tito Byce. Byce had 14 carries 71 rushing yards, 35 receiving, and three touchdowns. Luke Farris did also had success running the ball, having 9 carries for 5o yards and a touchdown.
The "Black Swarm" Argyle defense was very dominant, allowing 13 points for the second straight week. The defense was led by the team leader in tackles and sacks, Chase Petter. The defense this week also had some new standout performers, Sophomore Davis Elsey, and Junior Braiden Rexroat.
Chase Petter had a game-leading 11 tackles, 2.0 tackles for loss, and two sacks. Chase Petter now has 8.0 sacks on the year. Sophomore Davis Elsey made a name for himself on Friday, having 6 tackles, three solo tackles, and three assisted. Junior Braiden Rexroat had the best game of his varsity career on Friday, having five solo tackles, one assisted, 2.0 tackles for loss, and a sack for a four-yard loss.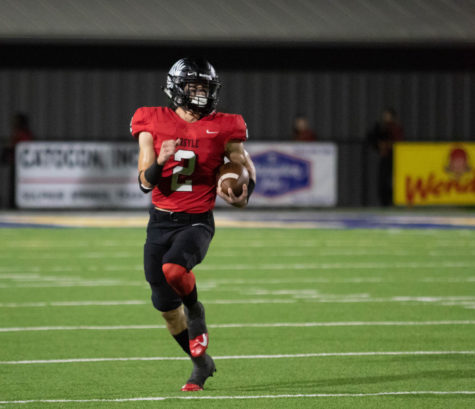 Senior Safety Hayden Clearman had a great game on defense as well on special teams, he had five tackles and a defended a pass. He also had 3 punt returns for a total of 109 yards, one of which was for a 67-yard touchdown.
Liberty-Eylau's offense was not able to get anything done on Friday, having only 108 total yards of offense, 9 passing, and 99 rushing yards.
The Argyle Eagle Football team will come back home to their Homecoming game on Friday, October 5, where they'll take on the Sanger Indians at 7:00 P.M., On Wednesday, October 3, Argyle will have the Homecoming Carnival. The game will be followed by the Homecoming Extravaganza which lasts till midnight.
About the Writers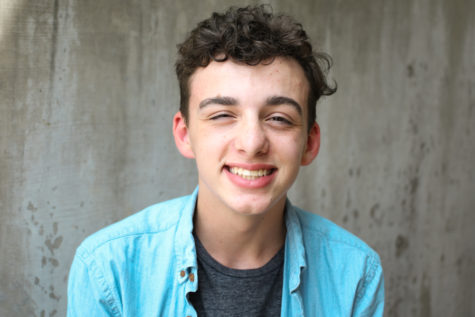 Max Van Drunen, Sports Editor
Max Van Drunen is the Sports Editor and a reporter for The Talon News. Max has reported from many UIL State events and press conferences around Texas. ...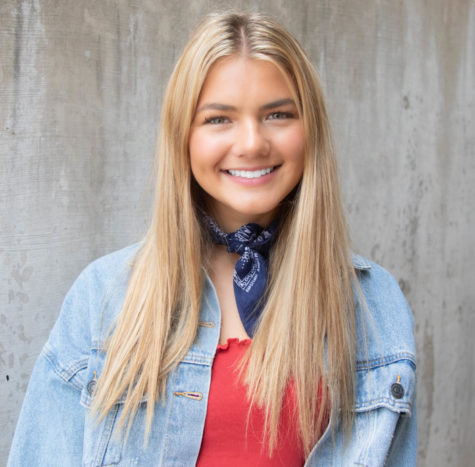 Jordyn Tarrant, Photography Editor
Jordyn Tarrant is the Photography Editor and Marketing and Personal Relations Editor for The Talon News for the 2019-2020 school year. She has a passion...