Cafe Gecko Features Mexican-Caribbean Cuisine
Cafe Gecko's slogan is 'Foods from Sunny Latitudes', a restaurant that prides itself in their Mexican-Caribbean menu and tropical cuisine.
The owner, Dennis Dial, graduated from Texas Tech in 1978. After college, he moved to Dallas so he could get a job in the business world. He interviewed for a month or two and ended up getting a high paying job. One day later, he quit his job because he decided he didn't want to work for someone. Dial decided he would stay in Dallas and be a bartender for about twelve years until he made enough money to travel.
"I decided I could do the restaurant business better than the people I worked for," Dial said, "so I put a plan together, and started going down to Cozumel."
In the 1980's, Dial discovered the small island of Cozumel, where he started traveling to often. Dial fell in love with the delicious cuisine, simple life-style and the flavors of the Mexican-Caribbean. In 1991, he found a small spot in Addison, Texas that would soon become the first Cafe Gecko.
"It doesn't matter how long you're open, it never becomes easy. It becomes easier, but there's always a crisis around the corner," Dial said. "There's always something breaking down, the electricity goes out, the computer system goes down or people don't show up for work."
Although there's many struggles of working in the restaurant business, Dial has managed to keep Cafe Gecko open for 27 long years.
One of the easier challenges of opening the restaurant, was coming up with a great name. He had written about 40 names down on a cocktail napkin and let people choose the name that fit the restaurant best. Cafe Gecko had the most votes and fit the slogan, 'Foods from Sunny Latitudes.
"The theme of the menu and the inspiration behind it, was the Mexican-Caribbean feel and the tropical cuisine," Dial said.
Dial's number one piece of advice is making sure you're getting into the restaurant business for the right reasons. If you're thinking about opening your own restaurant, Dial suggest working in one at least five years prior.
Dial said, "Learn all you can before taking the step, because there's a high failure rate and a lot of people go out of business. Once you are in it for the right reasons, you can enjoy the benefits that come from all your hard work."
"Probably the most fulfilling and best thing, is when someone comes in and has our sour cream enchiladas for the first time, and says that they are the best thing they have had in their entire lives. My favorite thing is definitely the compliments we get on the food." Dial said.
"Dennis is extremely easy to work for and he kind of lets you think of this as your own little business," MacIntosh said. "He makes the atmosphere very positive. He is very nice, very kind, extremely generous and always willing to help."
About the Contributors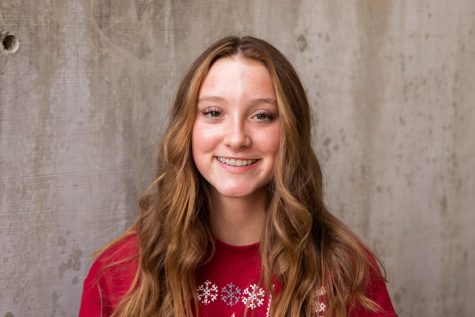 Sloan Dial, Director of Broadcast and Film
Sloan Dial is the Director of Broadcast and Film for The Talon News. Sloan enjoys Pole vaulting and running Cross Country. Outside of school, she loves...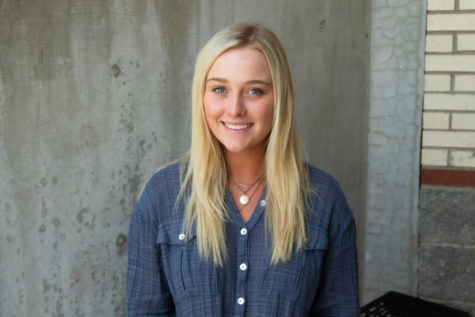 Lauren Metcalf, Reporter
Lauren Metcalf is a reporter for The Talon News. She is super excited as this is her debut year as a reporter. You may see Lauren around the school involved...