Last Minute Comeback
Football Defeats La Vega Pirates
Hang on for a minute...we're trying to find some more stories you might like.
On Friday, for the first time since the state championship game in 2015, the Argyle Eagles went up against the Waco La Vega Pirates (33-31). The only remaining players from that match-up are Linebacker Chase Petter, Linebacker Blake Michels, Defensive Back Brenden Dixon, and Wide Receiver Dillon Carter.
With La Vega ahead going into the third quarter (15-10), both teams struggled to gain momentum. Things heated up in the fourth. With less than a minute to go and La Vega ahead 29-24, Bo Hogeboom threw a pass to junior Alex Gonzales at the back of the end zone to win the game, giving the Eagles their second win of the season with a score of 31-29. "We were just thinking that we just had to get into that red end zone," Gonzales said. "And thank God we did. We put together a couple good plays and it ended up working for us."
In retrospect, Argyle's passing game was not at its best against a strong Pirates defense. While Hogeboom threw for 188 yards, all of the team's touchdowns (4) came from passing the football. Hogeboom completed 13-42 passes and had a QB rating of 78.3.
Even though it may not have been Hogeboom's best game, the Eagle receiving group was exceptional throughout. Taking the lead was Senior Dillon Carter with 5 receptions for 88 yards and one touchdown. He joined forces with Alex Gonzales who had 3 receptions for 60 yards and the game-winning touchdown. One of the night's best performances came from sophomore wide receiver Cole Kirkpatrick, who had three receptions for 34 yards and two big touchdowns, one of which being late in the fourth quarter.
Unfortunately, Tito Byce, who looked strong in the first half with a total of 16 carries for 81 yards, suffered a head injury causing him to miss the second half of the game. This lead to a significant setback in the Argyle run game, compared to last week. With Byce out, the remaining running backs struggled, having a total of 52 yards off 19 carries.
The Eagles "Black Swarm" defense had another great showing lead by senior linebacker Chase Petter, who had a total of 17 tackles, 13 solo tackles, 4 assisted, 3 tackles for loss, and 1.0 sack. He wasn't on his own this game, senior safety Hayden Clearman had 11 tackles, 6 solo tackles, 5 assisted tackles, with 1 tackle for loss.
The Argyle Eagles look to keep the streak going against the Tyler Chapel Hill Bulldogs on Friday, September 14, at 7:00 P.M. at Tyler Chapel Hill High School.

About the Contributors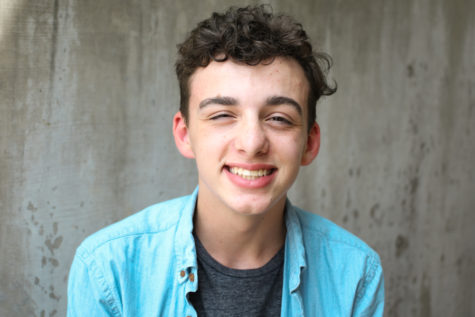 Max Van Drunen, Sports Co-Editor
Max Van Drunen is the Co-Sports Editor and a reporter for The Talon News. Max has reported from many UIL State events and press conferences around Texas.  In his free time, Max enjoys playing basketball and collecting football, basketball, and baseball cards. Max loves in-depth romantic conversations, leaving his phone in Harlem, and hanging with his baby bro, Milo (yes… he was named Milo because of Gilmore Girls), and you'll likely catch him eating them pizza rolls.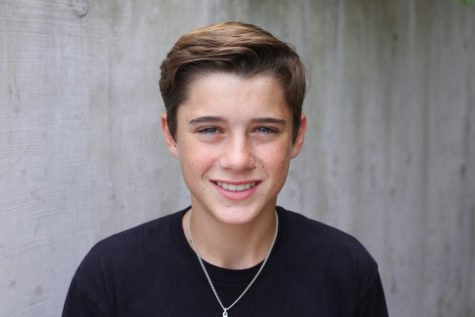 Joe Walsh (Headline Writer), Headline Writer
Joe Walsh is a headline writer for The Talon News. This is his first year competing in UIL Headline Writing. Joe plays on Argyle's varsity soccer team and is involved in numerous clubs including Student Council, ping pong club, YoungLife, and challenge day. In his free time Joe likes to spend time with his family,...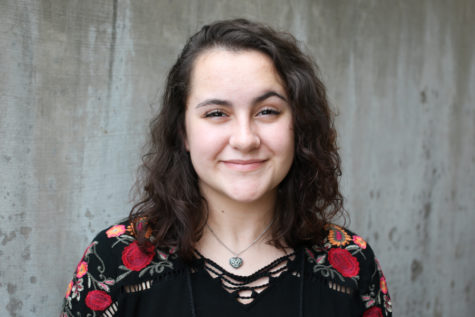 GiGi Robertson, Sports Co-Editor
GiGi Robertson is the Co-Sports Editor, Photographer, and Sports Writer. She focuses on sports photography, news, sports stories, fiction and documentary films. GiGi has won awards for first-year photo and traveled to numerous UIL State Sporting events along with conferences in Seattle and New York. She also is a part of Journalism UIL team and produces films. Outside of class, GiGi loves photography, eating an ungodly amount of corndogs, and getting Whataburger with her friends.