Eagles are Victorious Against Stephenville
Hang on for a minute...we're trying to find some more stories you might like.
On Friday, August 31, the Argyle Eagles faced the Stephenville Yellow Jackets at Argyle High School to begin the 2018 football season. These two teams battled it out on Dec. 1, 2017, in the UIL state regional semi-final game, Stephenville came out with the win in that contest.
As the senior linebacker, Chase Petter put it, this Argyle team "had a chip on their shoulder" coming into this game and they showed up, beating Stephenville 45-35. "During the off-season, we worked as hard as we could," said Petter. "It stung real hard last year after losing in the third round [of the playoffs] for the second year in a row and coming back tonight and avenging that loss feels great."
The Argyle offense was led by first time starting quarterback, junior Bo Hogeboom. Though Hogeboom started off a little rocky, throwing two touchdowns and two interceptions in the first quarter. Ultimately, finishing the game strong. Hogeboom did not throw a single interception after the first quarter and threw one touchdown pass. Hogeboom completed 16 of 24 passes and a total of 309 yards in the game.
During the off-season, offensive coordinator Shay Nanny retired from coaching. His replacement, the 2015 national wide receiver coach of the year from Baylor University, Tate Wallis. Wallis is known for his success with wide receivers, coaching the former Cleveland Browns 2016 first round pick Corey Coleman.
Though he was new, he did not want to change a thing. "What Coach Rodgers has done for about the last 15-16 years here has obviously worked because of the success that they have had," said Wallis. " So it was just plug and play. I came in and taught a new offense, but no I didn't change anything. These kids know how to win and how to work, and that's not going to change."
The Eagle receiving core was very strong as a result of Hogeboom's passing. Of the receivers, senior Dillon "DC" Carter led the way with 105 receiving yards and a 51-yard touchdown. Senior Adam Schleder was not that far behind Carter, having 100 receiving yards and a touchdown.
The offensive line of the Argyle Eagles helped sophomore Tito Byce have an exceptional game. His varsity debut resulted in, 147 total scrimmage yards, 133 yards rushing, 14 receiving, and two touchdowns.
Though the offense was very good, the defense really came to play. Senior Chase Petter proved to be a major obstacle for Stephenville's offensive line getting three sacks in the first half and five in total.
The Argyle Eagles will go up against the Waco La Vega Pirates on Sept. 7 at Argyle High School. Kickoff will start at 7:00 P.M.

About the Contributors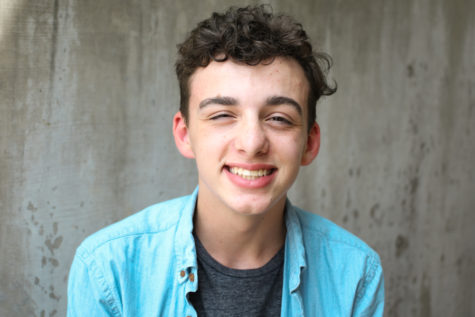 Max Van Drunen, Sports Co-Editor
Max Van Drunen is the Co-Sports Editor and a reporter for The Talon News. Max has reported from many UIL State events and press conferences around Texas.  In his free time, Max enjoys playing basketball and collecting football, basketball, and baseball cards. Max loves in-depth romantic conversations, leaving his phone in Harlem, and hanging with his baby bro, Milo (yes… he was named Milo because of Gilmore Girls), and you'll likely catch him eating them pizza rolls.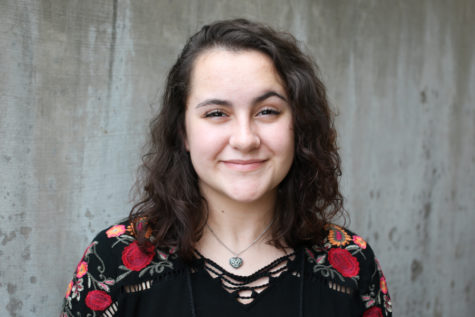 GiGi Robertson, Sports Co-Editor
GiGi Robertson is the Co-Sports Editor, Photographer, and Sports Writer. She focuses on sports photography, news, sports stories, fiction and documentary films. GiGi has won awards for first-year photo and traveled to numerous UIL State Sporting events along with conferences in Seattle and New York. She also is a part of Journalism UIL team and produces films. Outside of class, GiGi loves photography, eating an ungodly amount of corndogs, and getting Whataburger with her friends.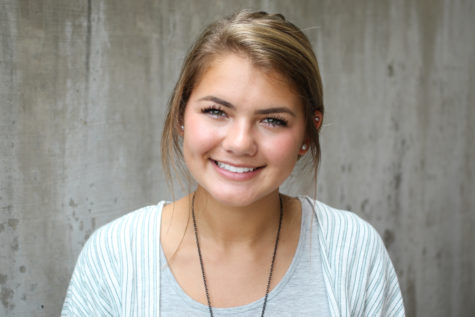 Jordyn Tarrant, Graphic Designer/ PR
Jordyn Tarrant is the Marketing Manager, PR manager, and a photographer/graphic designer. She has created all spirit posters and ads, and she is part of Journalism UIL team. Outside of class, Jordyn plays varsity softball, runs cross country, and is in NHS and YoungLife. She loves cuddling with her dogs, traveling, and hanging out with her friends and fam!!