Color Guard Struggles to Fill Membership Position
Hang on for a minute...we're trying to find some more stories you might like.
As the year gets closer to times of marching band summer rehearsals, band directors and members are struggling to get color guard numbers up.
"Guard is the visual effect of the band. It's the color and beauty that pulls the show together and adds to the impact of the music on the crowd," color guard member Lily Fillhart said. "Lacking guard members means that it reduces the effect that the band directors try to convey with the music and drill writings."
Although, this is not the first year directors have had to deal with smaller numbers.
"Well we have had few numbers in the past and we have made that work through creative staging and the use of a few props to create the idea of filled space on the field," assistant director Asa Burk said. "You can strategically place the fewer guard numbers to create a visual impression that looks like it is bigger than it actually is."
Despite years past, some still have concerns.
"[Fewer members] will affect competitions by decreasing the number of points we get for visual effects," Fillhart said. "And it won't fill the field as well as another band that has 60 or 70 color guard members."
Color guard is a big commitment which may be a reason for the declining number of members.
"Guard entails having the perseverance to learn a skill where you have show presence while spinning equipment and still moving through drills," Fillhart said. "Guard is being able to not give up when you fail because failing will happen often. You must be willing to give beyond 100% and remember that guard and band is a team effort and that every person matters."
Yet, there are still many reasons why someone would want to join.
"Guard is for anyone who doesn't have a team or group of people where they can be a part of and represent their school. Color guard is a great program for kids who would like to be a part of the band program but don't have or want to play an instrument. Guard is also for kids who want to be in an art form because of the dance and show presence that they must display." Fillahrt said. "The band and guard program is also just an amazing program in which you become a part of a larger family that supports and cares about each other."
Even though color guard may seem like a close-knit group, they are still looking to expand and always welcoming new members.
"You must be willing to try new things that may give you bruises or scare you," Fillhart said. "But being in guard doesn't mean you have to be perfect or have amazing dancing skills, it just means that you need to be willing to try something that may scare the living daylights out of you."

About the Writer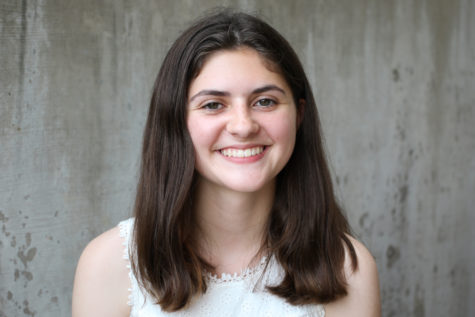 Trinity Flaten, Reporter
Trinity Flaten is a writer and reporter for The Talon News. Trinity has won awards for her writing and she competes in UIL Journalism events. Outside...