UNT Petition Stirs Controversy
Hang on for a minute...we're trying to find some more stories you might like.
The University of North Texas' newest dormitory has become the center of an age-old controversy after a petition to name the building after a woman or minority individual received criticism. Former UNT administrator Nancy Kolsti, who resigned last week due to personal reasons, sent an email to organizer and UNT Student Government Association senator Misaki Collins' claiming the petition to be a form of "reverse racism." 
"Insisting that UNT must have a residence hall named after another woman or a 'person of color' when there are other deserving individuals is imposing a quota system, and, to me, that is a form of reverse racism," the email reads.
The email stirred up debate between both supporters and critics of the petition.
"UNT buildings should be named for those who deserve such an honor," the email further states. "Not individuals who are chosen to fill a quota system that you think the university should have because you feel that it is important 'to promote diversity in every aspect of the student experience.'"
Although over half of UNT's student population consists of minority individuals, no buildings on campus are named after people of color, and only two are named after women. 
"This is really about us [senators] representing students," Collins said. "I sat down with a lot of people that had opposing views and talked to them. It [opposition] is always expected in student government."
Despite the opposition, those in favor of the petition continue to push for what they believe will make the university an inclusive and accepting environment for all students.
"The intentions of this petition are to help influence the board to strongly consider a significant person of the UNT community that identifies as a person of color and/or a woman when selecting a name for the new residence hall," the petition states.
Kolsti has not come forward on the issue, but UNT Associate Director of News Leigh Anne Gullett has spoken out.
"We encourage our students to take an active role in helping to shape the university and applaud the actions of our Student Government to petition for values in which they believe," she told the Fort Worth Star-Telegram. "UNT also supports free expression from all of its community members – including university employees. Nancy was expressing her views as a private citizen and not speaking in her capacity as a UNT employee."

About the Writer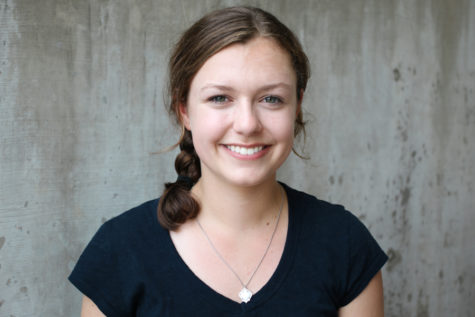 Jaclyn Harris, Writing Director/ Print Director
Jaclyn Harris is the Writing Director/ Print Director and Broadcast Reporter for the Talon. She has won awards in both writing and video, as well as participating...