Clouds of Controversy
Issues arise around student vaping habits
Hang on for a minute...we're trying to find some more stories you might like.
After a recent resurgence of the possession and use of vaping devices on school campuses, a strict vaping policy has been reinstated by administrators.
"If you're caught with an e-cigarette on campus,  just possessing it, it's five days of in-school suspension and three weeks of losing your mega lunch," vice principal John King said. "If you're actually using it on campus, whether in the classroom or locker room or bathroom, it's 10 days of in-school suspension and loss of mega lunch for six weeks."
Between 30 and 40 e-cigs have been confiscated from students on school grounds.
"Our perception is that this is the probably just the tip of the iceberg," King said. "There are probably many more students using these things [e-cigs]. As a result of the volume that we're seeing and hearing about, we perceive it as a problem we nee do address and address very sternly."
Owning an e-cigarette is illegal for minors, and use of tobacco products on school campuses is illegal under Texas state law.
"If I choose to take legal action against a student for possession of or distribution of a tobacco product on campus, the courts can consider either suspending your driver's license or delay you from getting it for up to 6 months," Cairney said.
The school is also ready to take more action if necessary.
"There are some school districts that are sending kids straight to DAEP the first time [there is an incident]," principal James Hill said. "We haven't gotten to that point yet, but the second time it happens, we are definitely going to send them there."
Such action has been put into effect after a recent incident during a junior field trip to the George W. Bush Presidential Library.
"They [the students] all brought their vaping devices and had to ditch them when we got there [the library] because they didn't realize that security was as tight as it was," AP dual credit U.S. history teacher Sharon Romero said. "A couple of them actually kept them [e-cigs] and vaped on the bus."
Instances like these have lead to the reinstatement of an older policy.
"We're seeing so much use of it [e-cigs] that we're taking extreme measures to enforce it," Police officer Cairney said. "The administration will take extra steps as far as discipline is concerned."
Aside from the fact that vaping is illegal, the staff also wants the school to be as safe as possible.
"Kids come here for a safe place to learn," Hill said. "They don't want that kind of mess in their school, and I don't want it either for my kids."
Due to vaping being a fairly recent trend, its effects have been largely unstudied, causing there to be questions about the safety of and effects of e-cigarettes.
"E-cigs can be addictive because some of them have nicotine in them," Cairney said. "There are also studies showing that since you are inhaling an oil into your lungs,  the oil can stay there and can cause health issues down the line."
The PTO will be sponsoring a program in February to inform parents in the community about e-cigs and the dangers of using them.
"We just want our parents to be educated," King said. "Our main focus is to decrease the number of students who actually bring and use these e-cigs on campus."

About the Writer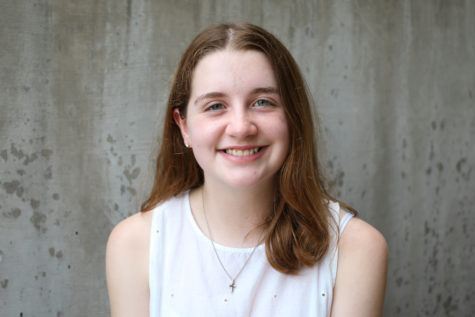 Sarah Crowder, Reporter
Sarah Crowder is a reporter and writer for The Talon News. This is her second year involved with the Talon and UIL Journalism, and she has won multiple...