Seniors Lead Drive for State Championship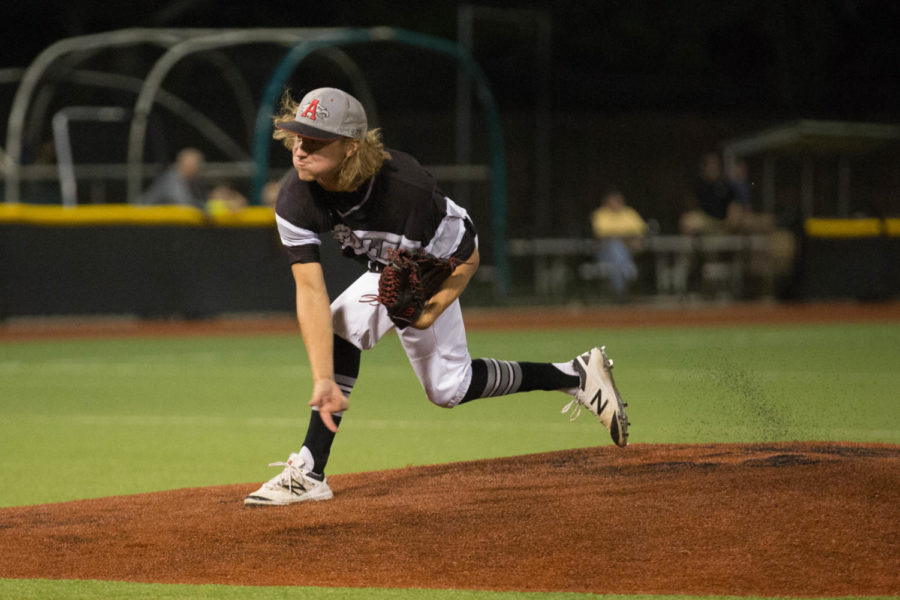 The Eagles, after dominating their regular baseball season, haven't missed the playoffs since 2008. This year they are led by senior pitcher Parker Abrego, along with pitcher and first basemen Bryson Hudgens.
"I don't remember what made me want to play," Hudgens said. "The first thing that I was introduced to was a ball and a bat."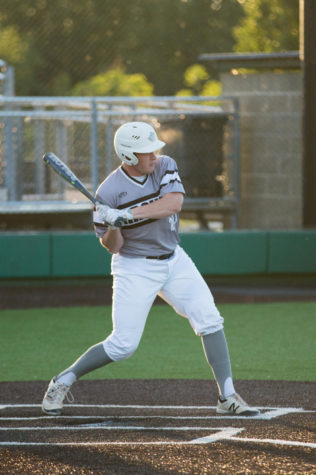 Hudgens has played baseball for his entire life, thanks to his dad and his grandpa. Hudgens' dad played baseball until he suffered an injury that forced him to stop. Hudgens has now "surpassed him" and is following in his dad's footsteps. Hudgens and Abrego will both continue their baseball careers at the college level.
"I had played football when I was younger, but I didn't have the same drive or passion as I did with baseball," Abrego said.
Abrego's dad also influenced him and his drive to play baseball. He helped him learn the physical and mental sides of the game, and has played a key role in helping Abrego reach the level he is at now.
"He has taught me everything I know from throwing a ball to the mental side of the game," Abrego said. "And to be able to keep cool in heated situations."
While both players have been heavily influenced by their dads, they also have other role models. Hudgens has based his swing and technique on future baseball hall of famer Albert Pujols.
"I like to always strive for something no matter what," Hudgens said.
Hudgens knows that he "won't be the best at baseball", but is always trying to get there. While Hudgens tries to make a habit of working out and throwing at least five times a week, he understands that baseball isn't just a physically demanding sport, but also a mentally demanding one.
"For baseball, a lot of it is mental," Hudgens said. "I am reading a book right now called the Mental Game of Baseball, by H.A. Dorfman and Karl Kuehl, and I watch videos of games and players playing."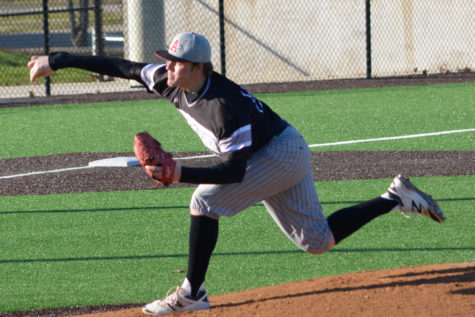 While baseball requires a lot of time practicing, it also requires having drive and staying dedicated no matter what.
"I just love the game," Abrego said. "My life would be boring without it. I can't think of my life without it. It's all I do."
Abrego is also very passionate about the sport, and uses Nolan Ryan's mentality whenever he pitches as a way to stay focused on his form and technique.
"He was a bulldog on the mound," Abrego said of Nolan Ryan. "He didn't ever think, he just threw as hard as he could. He was one of the greats."
Although he works with a pitching coach from Torque Baseball Academy, Steve McFarland, Abrego claims that he doesn't do anything special when it comes to training. Instead, Abrego and his coach have developed a specific training routine.
"I don't have a list of what I need to do, like what other people have," Abrego  said. "I just go off what I feel like what I need to do. But, my main thing that I try to work on is long toss, so it can get my arm stronger."
Abrego will be attending Southern Arkansas next fall. While he also received offers from Washburn University and East Texas Baptist, Parker wanted to attend SAU because of the small town feel and coaching staff.
"I fell in love with the coach," Abrego said. "I liked what he said he would do for me. He said that I wouldn't be redshirted my freshman year, and that I would be straight on the roster."
Hudgens will also be attending a Division II school, except he will be staying in Texas. The pitcher and first baseman signed with Angelo State University, and will begin school there next fall.
"[Angelo] really brought me in as family," Hudgens said. "The coach would want to come over for house visits, and just hang out. He wanted to get to know me and my family, and he didn't want me to sign right then."
Hudgens was also offered scholarships at Weatherford Junior College, Howard Junior College, and Murray State, a Division I school in Kentucky. If Hudgens had chosen to sign at Weatherford Junior College, he would have joined former eagle Brett Lundy.
As two very important pieces in the school's baseball program, Hudgens and Abrego will both miss Argyle as they move on to pursue their dreams.
"I would say the thing that I would miss the most is my friends," Abrego said. "I have built a strong relationship with these guys, and I bet that I will make strong relationships on the next team, but it just won't be the same."
While sad to soon be leaving Argyle, Hudgens is very optimistic for his upcoming senior season.
"I feel like this will be a good one," Hudgens said. "We will have almost all of our returning players on the field. They are all experienced, which is something we have lacked for the past couple years. But, Parker, Ben Pound and myself, are a good group of seniors to help lead it."
Senior player Ben Pound committed to Bossier Parish Community College, which is located in Bossier City, Louisiana. Along with the rest of the seniors, Pound and Abrego are also looking forward to the upcoming season.
"We are a strong team, and we have almost the same team as last year," Hudgens said. "We lost some of our pitchers, but with us coming up, we are going to be as good as the guys before. You shouldn't expect anything less than what we did last year, and I feel like we have a good chance at winning state this year."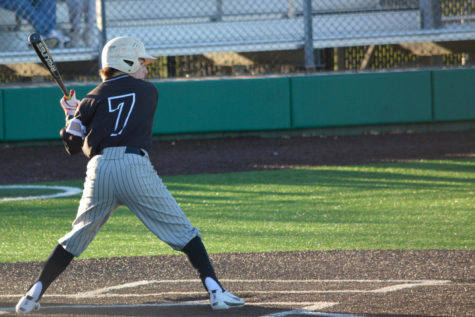 About the Contributors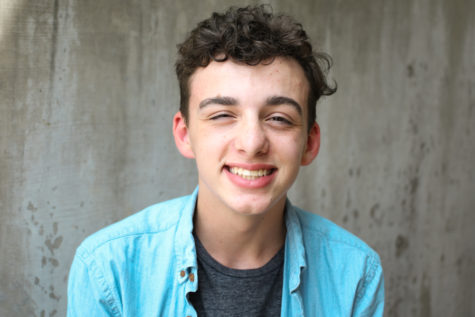 Max Van Drunen, Sports Editor
Max Van Drunen is the Sports Editor and a reporter for The Talon News. Max has reported from many UIL State events and press conferences around Texas. ...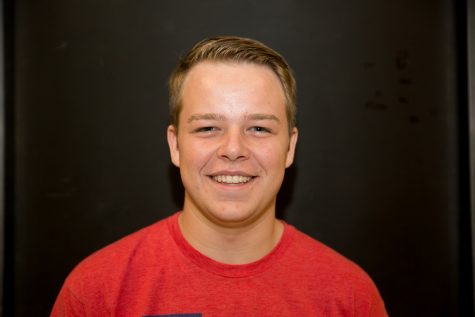 Caleb Miles, Managing Editor
Caleb Miles is the managing editor of The Talon News, and this is his third year on staff. He has freelanced for the Cross Timbers Gazette and the Denton...