Characters Bring Life to Student Expression
Hang on for a minute...we're trying to find some more stories you might like.
He shrugs against the wall with a cigarette hanging from his lip, glancing over at her. She stands with a sunshine bag slung over her shoulder.
These are the characters sophomore Gracie Johnson creates.
More than just a marker bleeding onto a page, art is a form of identity to Johnson. Every day, the art student shares a part of her story through her characters.
"I've been doing art really ever since I could hold a pencil," Johnson said. "It's an easy way for me to express my feelings and how I am. If I'm feeling happy, maybe I'll use a lot of yellows or oranges, and if it's kind of just a low day maybe more of blues and purples, not much color."
Johnson describes her work as 'cartoony,' finding inspiration in her family.
"My grandfather was always super into drawing and art," Johnson said. "I guess he inspired me most. It's always held just a special place in my heart."
The young artist's passion follows her outside the walls of the art room to the walls of her own home.
"Her room has become an art gallery with all her favorite drawings, paintings, and sketches that we have had framed," Johnson's mom Rebecca Raasch said. "I think it's important to her because she is able to express her feelings, emotions, beliefs in her art. I think that's really what art is about."
More than just a form of expression for herself, Johnson contributes her work to different areas— the artwork for the poster for this year's musical, Legally Blonde, the National Art Honor Society (NAHS), and designs for phone case covers.
"The time she puts into practicing her craft [really set's Gracie apart]," art teacher and NAHS sponsor Tanya Kosla said. "Within the first week of having her in Art I [I noticed potential in her]."
Working with Kosla over the past couple of years, Johnson notices a definite development of her style.
"She's helped me a lot," Johnson said. "I'll go through times where I'm not really happy with my art, and I don't know what else to add, she'll help me through those times. It's just really nice."
Kosla also discerns the progression of her student's technique.
"She has a very stylized look to her artwork," Kosla said. "Some of her work is very surrealistic. It almost tells a story within a story. Her juxtaposition of different elements, not really characters, but more like putting things together that don't normally go together [is my favorite aspect of her art]."
Johnson looks to continue her artistic expression as either a graphic designer or art teacher once out of high school.
"I see her definitely going into the creative sector," Kosla said, "whether she is working for companies doing character development or whether she's just going off and doing her own paintings and selling her own artwork as stand alone art."

About the Contributors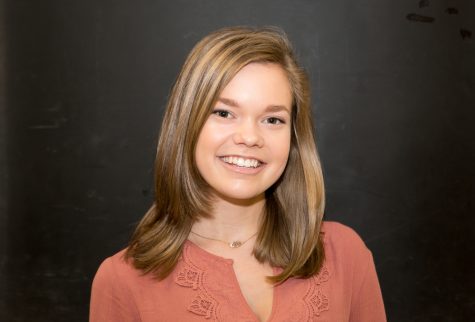 Miranda Downe, Managing Editor
Miranda Downe is the Managing Editor for The Talon News. She writes and edits news and feature articles and manages staff production. She also participates...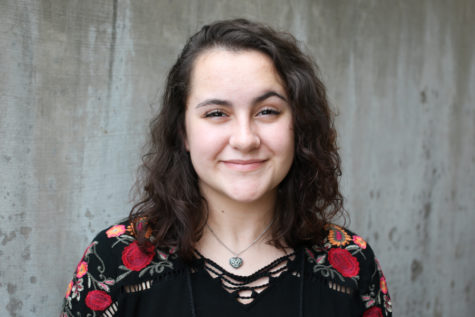 GiGi Robertson, Sports Co-Editor
GiGi Robertson is the Co-Sports Editor, Photographer, and Sports Writer. She focuses on sports photography, news, sports stories, fiction and documentary...