Exploring Denton's Tasty Treats
Denton is known for unique eats and friendly faces. There are many must-visit restaurants all around the Denton square, from high-class cuisine to nostalgic candy.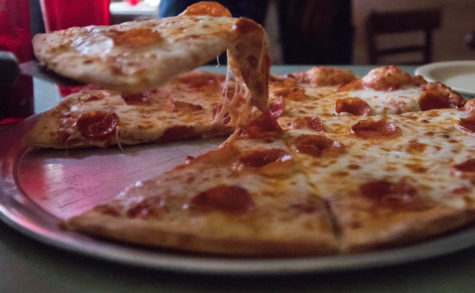 J & J's Pizza is a homey, 'Ma and Pa' pizza joint, selling New York and Chicago style pizza.
"Other than being one of the longest-running concert venues in the area," longtime waiter Matt Farmer said, "it's one of the only places that makes their own dough and does everything homemade. It's the most legitimate old school pizza places in town."
The same family has been running J & J's for twenty years. The original owner lives on through his mouth-watering recipes.
"It's one of Denton's staples," Farmer said. "I really like the family that owns it and the community that has been built around this place."
The pizza's signature sauce is made early every other day, and fresh veggies are brought in every week to make their delicious pizza.
"We have a supplier that comes in every week and gives us fresh, local vegetables," Farmer said. "It's hard work getting everything prepared every single day, but it's worth it."
J & J's is the place to go to meet up with friends for a hot, fresh slice of pizza and great atmosphere.
Rock music, tremendous burgers, Texas-sized smiles. All of these and more can be found at LSA Burger on the square.
"Everyone's nice here," bartender Cole Halvorson said. "Everyone is happy. Even on a rainy day, we're still smiling inside."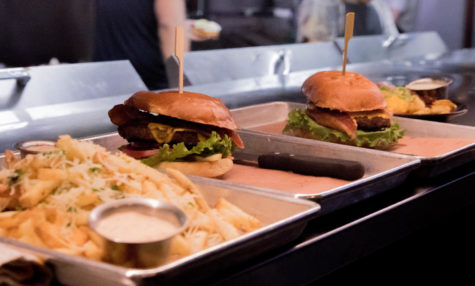 Besides great service, LSA has a variety of distinct and delicious gourmet burgers to choose from.
"[Our most popular burger is] easily our Georgie Boy, our bacon and cheeseburger," Halvorson said. "Throw some avocado on there, it's ten out of ten."
With the mouthwatering food and amazing community, LSA is a great place to be.
"It's a really homey place," Halvorson said. "It's like going to grab a bite at grandma's house."
Entering Atomic Candy is like stepping back into your childhood. It serves to unite the youngest and oldest generations of Denton through a happy medium: candy.
"Everyone enjoys things they had when they were a kid," cashier Morgan Smith said. "Its cool to take a day off and be a kid again and relax."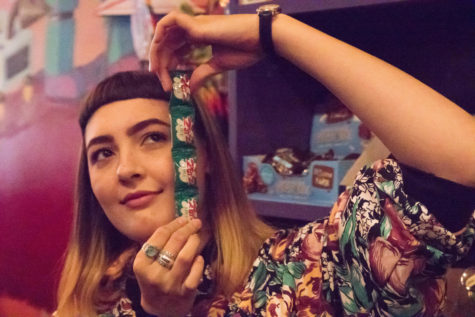 With over 300 varieties of candy and plenty of unusual drinks to pick from, you could spend hours in Atomic Candy.
"Jelly Beans are super popular," Smith said. "People come through and go down the wall with the gravity bins holding the jelly beans and get giant bags full."
The welcoming cashiers have their own personal favorite candies, too.
"I always like it when people get Zots," Smith said. "They are these little fizzy candies and when you eat them, you are in for a wild ride."
The toy and candy lined walls make Atomic Candy a warm and welcoming place to explore.
Barley and Board serves up creative and high class takes on traditional cuisine with hospitality to spare.
"We're not trying to embellish to make it seem better," bartender Brantley Thornton said. "We call ourselves radical hospitality."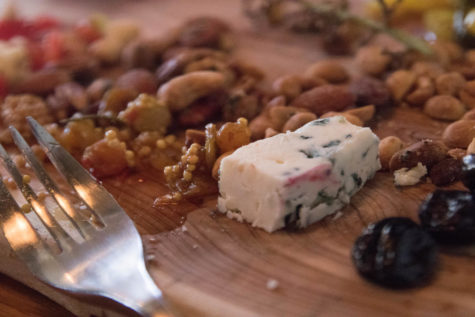 The menu is filled with unusually named dishes that completely surpass expectations.
"My favorite is the brazen two-faced quail," Thornton said. "All the fire and heat and spiciness, wow."
Barley and Board is a huge part of Denton's atmosphere.
"It's empowering," Thornton said. "It's communal here on the square."
Everyone who works at Barley and Board is as good-natured and amiable as possible.
"We operate on good energy," Thornton said. "Everything flows. It hardly seems like work."
Barley and Board just adds to the experience at the square.
"I love Denton," Thornton said. "I love this cool North Texas area."