Band Rings in Competition Season with 'Classic on the Lake'
Hang on for a minute...we're trying to find some more stories you might like.
After two months of hard work and preparation, the marching band competed at the Classic on the Lake Marching Festival at Little Elm High School on Oct. 7.
"Music makes connections to people first through an emotional standpoint," head band director Kathy Johnson said. "Then it touches people through an intellectual standpoint and then comes right back to that emotional standpoint. It's a circle between heart and mind and that's what I think we do best."
In order to make this connection, the band has been working and learning for ten weeks.
"We started summer band on Aug. 1," drum major Brandon Woolums said. "And we prepared from the very beginning, learning to march and learning to play our instruments while marching."
All of this work has been in preparation for the competition season, which spans three weeks in Oct. during non state years.
"We've spent a lot of time, a lot of hours," director of percussion Michael Lemish said. "We're here on Monday night and every morning except for Tuesdays, just working hard, working little bits at a time, with lots and lots of repetition, and just focusing in on the details to get everything cleaned up and ready to go."
The band directors constantly stress the importance of hard work at every rehearsal.
"There are some schools that take the non state years off," Lemish said. "They relax and don't work as hard. When you compare that to a school who works hard every time they step on the field, that's what it takes to be competitive at the state level year after year."
The band placed fifth overall at the Classic on the Lake.
"I feel like we did great," Lemish said. "We were the smallest band in finals and we're super, super competitive with a lot of schools that are four or five times the size of our school."
All of the members of the band have to be incredibly focused before and during the performances.
"I feel like the students felt prepared and very focused," Johnson said. " I feel that they were excited on prelims but super charged for finals. There was definitely more energy, electricity, in the air."
An emphasis is put on doing the best that you can do and not worrying so much about the other schools.
"I think our next step is trying to be the best that we can be and not just trying to beat the other schools," trumpet section leader Jared Dureau said.
The leaders of the band agree that there is always room for improvement when it comes to their performances.
"We need to work a little harder, push a little more," Woolums said.
The next contest before the season ends is the UIL competition on Oct. 21.
"We just have to take what we learned from the first contest and apply the fixes we made and the things we learned," Lemish said.

About the Writer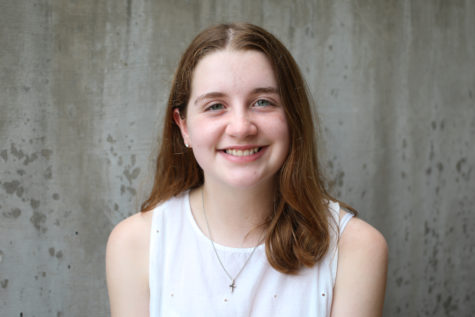 Sarah Crowder, Reporter
Sarah Crowder is a reporter and writer for The Talon News. This is her second year involved with the Talon and UIL Journalism, and she has won multiple awards for her articles. She is very excited about the upcoming year. Outside of class, she plays trumpet in the marching band and is a part of the student ministry at Crosstimbers Church. Sarah enjoys hangin' with her peeps, quoting Brooklyn Nine-Nine, and drinking obscene amounts of coffee.