Argyle Baseball Wins 4A State Championship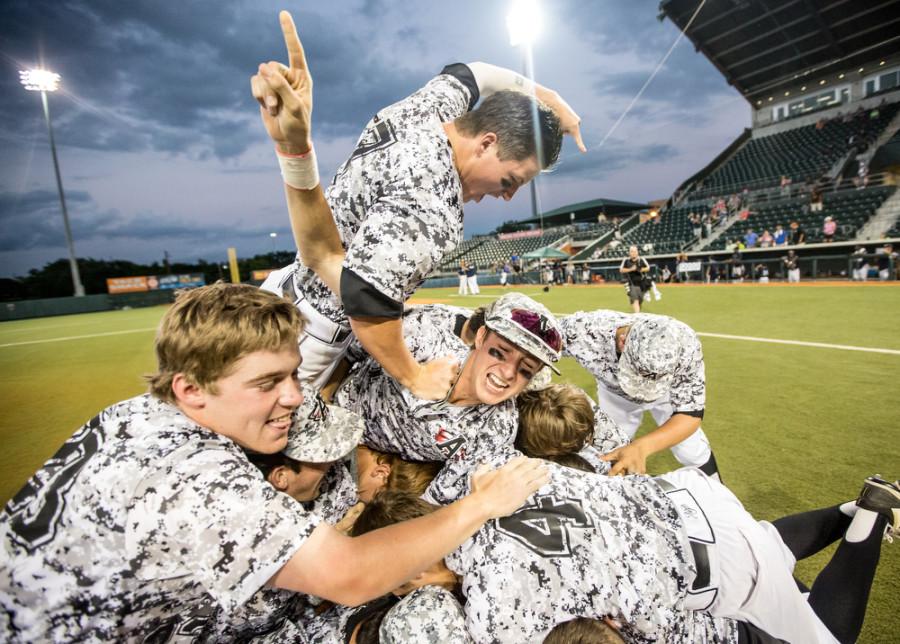 In their second showing for the state title, the Argyle Eagle baseball team brought home the 4A UIL Baseball State Championship after defeating West Orange-Stark 7-3 at the UFCU Disch-Falk Field in Austin, TX on June 11. This was Argyle's fourth sports state championship this year, with eleven total showings at state venues.
"Man, I'm just proud of the guys," head coach Ricky Griffin said. "It was all on them. They raised their level of play down here in the state tournament, which they knew they had to do. The challenge was in front of them, and they got after it."
After battling two years in a row, the team's hard work finally payed off. According to Griffin, the aforementioned battle was well worth the pain as the team stepped forward to accept their state championship trophy.
"We flipped the switch right before we took the field. Everyone was dialed in," sophomore pitcher Conner Mushinski said. "Everyone was ready to go. We just came out here and went at them."
Mushinski was named the game's MVP after 111 pitches over the 7 innings it took to defeat West Orange-Stark. He explained how being named MVP is a special award for anyone, but winning the title as a sophomore is a life changing experience. Mushinski not only stood up well on the mound, his offensive moves (2 runs from 3 at bats) contributed greatly to his MVP status.
"I really knew we were gonna win when we put up five runs in the second inning," center fielder Cutter McDonald said, "because I know Conner throws lots of strikes and works hard."
McDonald was also a huge contributor with a two run RBI in the second inning, finishing with three total hits and 3 RBIs. Defensively he also accounted for two outs from fly balls. However, winning the state title had more to do with the drive and goal of the whole team from the beginning of the year.
"They started talking about it [winning state] day one," Griffin said. "I wasn't so sure about it."
The players were confident they would be back at state, not only to participate in the state tournament, but to win the 4A state title. Griffin said he likes goals, but that he was scared to be talking about it the first practice of the year.
"We had a purpose this year. We were coming back to win it," Seth Green said. "We did our job, we took care of business and we couldn't be happier with what we did."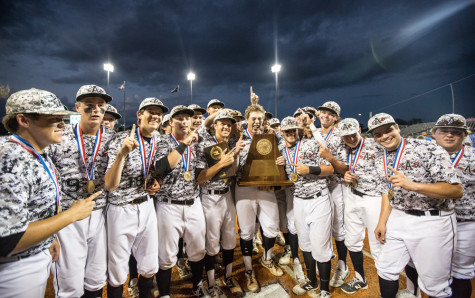 About the Writer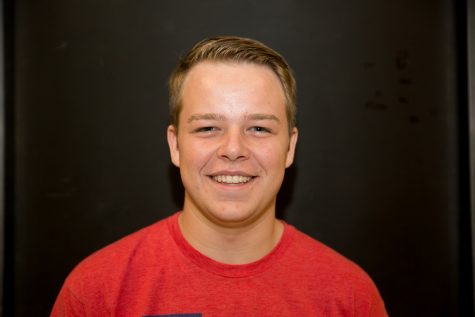 Caleb Miles, Managing Editor
Caleb Miles is the managing editor of The Talon News, and this is his third year on staff. He has freelanced for the Cross Timbers Gazette and the Denton...