Softball and Soccer Teams Advance Into Playoffs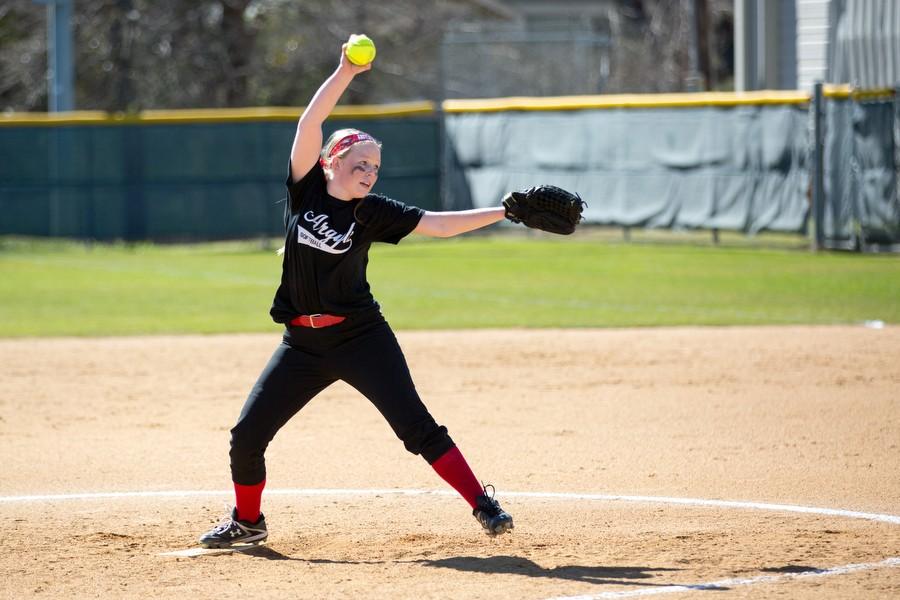 Softball Gears Up For Playoffs- Written by Brayden Ratcliff
JV softball will be playing in a district tournament this Saturday, Mar. 28 at Argyle High School, as varsity will advance further into the playoffs after their winning their match against Aubrey on Tuesday, Mar. 24.
"The JV team has really stepped it up these past couple of games," senior JV pitcher Mackenzie Miles said. "We are learning each others' strengths and weaknesses."
Both JV and varsity have been working hard in order to better their team.
"We've been having a lot of hitting practice," Miles said. "We help others out when needed."
Preparation for the season started well before the girls' official first practice.
"We play in a fall league, so technically we started working together in October," varsity player Kate Weaver said. "Since late January, we practice almost 3 hours a day, 5 days a week, and the majority of the team puts in extra hours on the weekends as well."
Teammates believe that dedication has had a strong impact on the quality of the varsity softball team.
 "We have extremely talented freshmen, and each varsity returner has personally improved," Weaver said. "As a whole, I think our team has improved since last season, and I think we all work harder and play with more passion. Our batting lineup is the best we've had in a few years. Overall, we are just a more balanced team."
The JV softball team is confident going into this weekend's tournament.
"We're ready to play as a team," Miles said. "We're all ready to play our best and work hard."
Though the varsity Lady Eagles have had much success so far this season, they still seek to improve themselves.
"One thing we will all need to work harder on is our batting," Weaver said. "We've been hitting super well lately, but the pitchers we will face in district will be better than what we faced in preseason. If each person in the lineup can hit consistently, we have a good chance of going several rounds deep in the playoffs."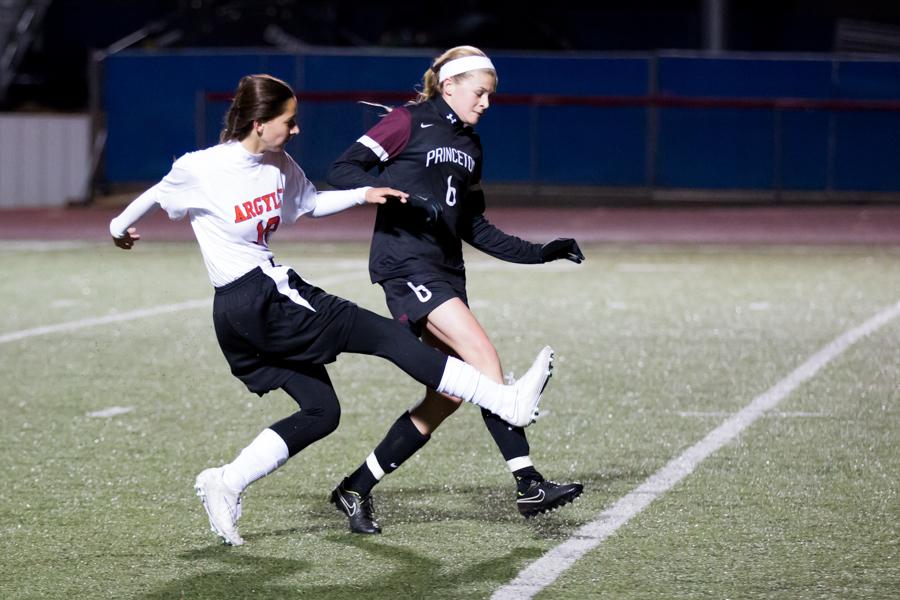 Girl's Varsity Soccer Finishes Out District – Written by Avery Austin
The girl's soccer team played their last district game on Monday, March 23. The team placed second in district match-up.
The girls have worked hard to overcome obstacles that have happened throughout the season.
"We have improved over time," senior Cassi Hargroves said. "We have learned to play together and connect as a whole team."
Players on the team worked hard to make sure they dominated during their last home game that was also senior night.
"I think the most successful game we have had was against Gainesville," sophomore Lauren Oellermann said. "It was our last home game and we came out and rocked 5-0! It was a great note to end our home games on."
On April 3, the soccer team will be competing against Kennedale in their first round of playoffs.
"We are playing the number one team in the state for the first round of playoffs," Hargroves said, "so that will be a hard team to overcome."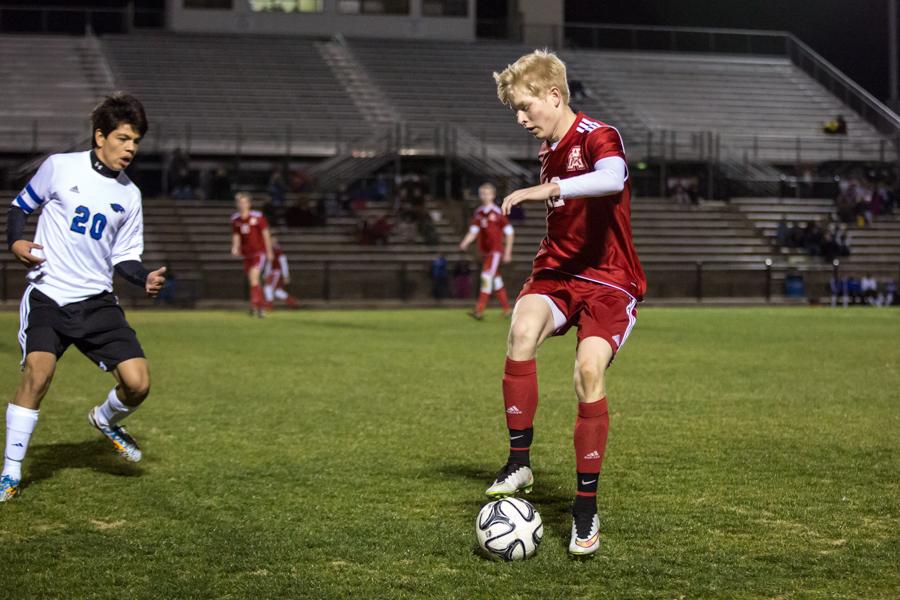 Varsity Boy's Soccer Step Into Playoffs as District Champions
The varsity boys' soccer team won their match against Melissa in their last district game on Monday, Mar. 23. They are now tied with Gainesville as district champions.
"In district we went 4-0-2," senior Ryan Schleder said.
The team had to work through some difficulties to be able to achieve their goals.
"In some earlier games, the team wasn't used to playing with each other, so we struggled," Schleder said. "But, as the season went on, we started to figure things out. Our team improved a lot."
There were five new members to the soccer team this season, including freshman Michael Rigsby.
"It was easy being new on the team," Rigsby said. "Some of the older guys stepped out and made it easy for the freshmen to become part of the team."
All of the hard work and hours the team spent practicing on their skills will hopefully pay off going into playoffs.
"I think that we have the potential and skill to go very far this year," sophomore Bryce Pilawski said, "especially with all of the coaching and work that we have put in."