Baseball Takes on Brownwood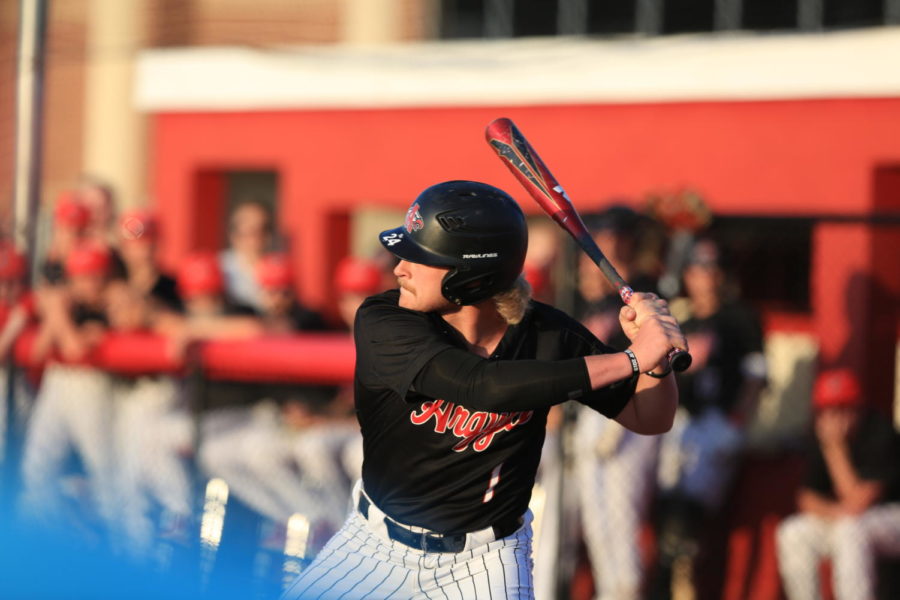 Thursday:
The Eagles kicked off the first game of the region quarterfinals by defeating the Brownwood Lions 21-0 at Glen Rose High School yesterday, bringing their season to 35-1-1.
The Eagles hit the ground running when Dillon Carter (1) hit a home run in the first inning. The Eagles continued to dominate the field. In the second inning, Bo Hogeboom (13) hit a grand slam, bringing the score to 5-0.  In the third inning, Cade Merka (4) hit a home run as well. Merka also headed up the defense, catching a fly ball for a double out.
Heading into the fourth inning, the Eagles continued to dominate and another home run by Chad Ricker brought the score up to 12-0. The game ended due to the mercy rule in the fifth inning.
The Eagles will face the Lions at Glen Rose again at 7:30 tonight and Saturday for the second and third games of the series.