School Is Out, Cash Is In
As school lets out for the summer, teens are often faced with large amounts of free time that they previously spent in classrooms or preoccupied with studying. As a result, many turn towards part-time jobs to fill this space, either as a cure for boredom or to put a stop to pressuring parents. While some find job opportunities easily, it proves to be challenging for others to find what they're looking for. Although it may seem difficult, many lines of work look towards the younger generation as more modern job opportunities arise.
"If you enjoy being creative and problem-solving I definitely recommend social media management," rising junior KK Combs said. "I can work from home, at a coffee shop, or almost anywhere, since almost everything I do can be done from my phone or laptop. My main task is to create content by editing podcasts and videos and then posting them on social media platforms. I'm always looking for ways to increase the number of listeners and followers for our podcasts and accounts."
While there are many modern job opportunities available for teens, there is never a lack of classic summer jobs as well. 
"Being a swim instructor is perfect for those who enjoy the water and being around kids," rising junior Brynn Hiltunen said. "Although, you need to be patient in order to calm down students who are upset. But it's worth it since I'm able to spend time with my friends who work there as well and meet new kids while teaching."
As Texas continues to heat up, jobs that involve cooling off are becoming increasingly popular. 
"I found out about my job through a Facebook post," rising junior Maddie Majerczyk said "After applying and meeting with the owners, I was hired at Swimming Fishies Swim School. It's rarely stressful since there are so many people that are willing to help you out. It's an amazing environment and it's great for anyone who loves kids."
In addition to jobs that are within the summertime heat, there are plenty of opportunities that embrace the comfort of AC.
"If you're looking for a summer job and are talkative and outgoing, I would recommend being an Apricot Lane Stylist," rising senior Ellison Garner said. "You have to be 16 to apply and are expected to do things like talk to customers, clean the store, and check people out. My favorite part of it all was being able to help people choose clothes that made them feel their best."
Although, some aren't quite as lucky when it comes to escaping the Texas heat.
"I work on my friend's property doing a variety of jobs, from wrangling cows to landscaping," rising junior Colt Calendine said. "There weren't many requirements other than being ready to work long days in the heat. It's still very enjoyable though since I'm working alongside my friends Sam and Jake, which makes it easy to find ways to have fun while working. I'd recommend this job to anyone who's hardworking and willing to put in the work physically since you're mostly picking things up or moving things around. This job has taught me valuable skills that I can use later in life, such as a good work ethic and how to be physically and mentally strong."
Your donation will support the student journalists of Argyle High School - TX. Your contribution will allow us to purchase equipment and cover our annual website hosting costs.
About the Contributor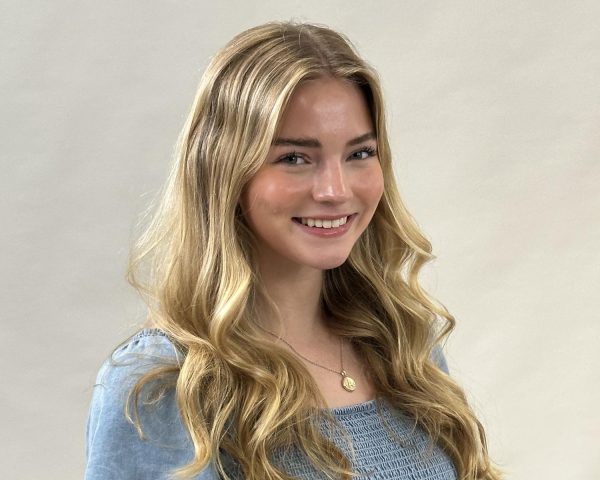 Annalise Bodine, Editor In Chief / Go Photo
Annalise Bodine is the Editor in Chief for the Talon News. She is a junior and this is her second year on staff. Along with being the Editor in Chief she...