Remedy Brings Home Bronze in New York  
On April 28th Argyle's Remedy A cappella group competed in New York at the International Championship of High School A Cappella finals. There they faced off against the best A cappella groups from around the country. The group earned third place overall and member Aimee Gray won outstanding soloist. 
"I am very proud of us because we got quoted third place high school A cappella group in the world," sophomore Madelyn Tubb said. "I'm so proud we worked super hard and put a ton of work in every single day." 
This year Remedy was directed by Evan Ramos. Their competition season started in December and as the season progressed the team placed in each of their competitions. eventually reaching their goal of New York.
"Preparing for ICHSA, in general, has consisted of early morning rehearsals five days a week," junior Sasa King said. "Although these rehearsals seem long and tiring, I wouldn't have it any other way."
To get to New York, Remedy's practices started at 7:30 in the morning and this process lasted for months.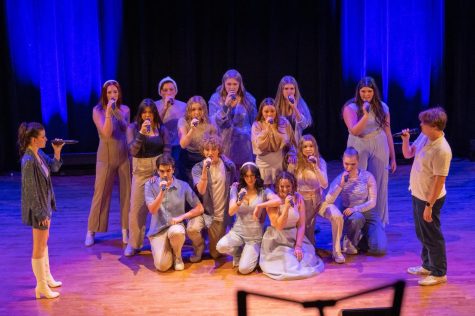 "It was kinda a long process, everyone has to perform their set," junior Abby McGreevey said. "The judges go out and have to tally up points and come out and say who won."
The day of the performance was a long day for the group as they had a group rehearsal in the morning, had a sound check in the afternoon, and had to get ready in the hotel. After all that they went started the competition. 
"We were obviously a bit nervous, but we all just stood there and we all managed our breaths," Tubb said. "We talked about the things we wanted to get out of the performance and went on the stage and gave it our all."
Being on a big stage in New York against the best A cappella groups was very nervous for the group as this was their first time getting this far in the competition. While nervous to perform, the group felt ready from all the work they have done to that point. 
"Before the competition, I honestly had really high expectations for us," freshman Franklin Arrington said. "We worked a lot and hoped we would place…I'm just really proud of this whole group."
After Remedy performed, it was announced that the group got second place, but it was later announced that one of the score sheets was lost and Remedy actually got third place. The team was disappointed by the organization's mix-up, but they were still happy that they were placed at ICHSA. 
"It was a little upsetting to place lower than I thought we did," senior Gabi Kooiman said. "In the grand scheme of things we ended up placing so, I wasn't hurt too bad."
Remedy looks to continue its success into the future and hopes to maybe one day make it back to New York.
"It feels incredible to be a part of Argyle Remedy's legacy," King said. "We have worked so hard for this opportunity and all worked so hard through adversity. We will for sure be back."
Your donation will support the student journalists of Argyle High School - TX. Your contribution will allow us to purchase equipment and cover our annual website hosting costs.
About the Contributor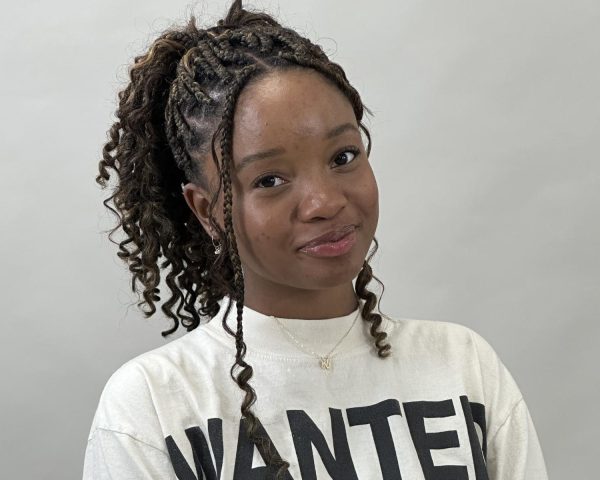 Nissi Brooks, Social Media Manager/Broadcaster
Nissi Brooks is a lead reporter and social media manager for Talon News. Currently a senior, this is her second year as a member of the Talon staff. Outside...