Shattered Dreams
Waiting in anticipation, the student body stood silent watching as frantic first responders rushed into the parking lot, sirens whaling from afar. Not only was there a realistic car crash being displayed in front of them, but their own peers seemed to be the victims of the accident.    
"The plan is to prevent real drunk driving from happening, especially on prom night," Junior Sara King said. "We're doing this right before prom to emphasize that we don't need to be drinking and driving right after parties."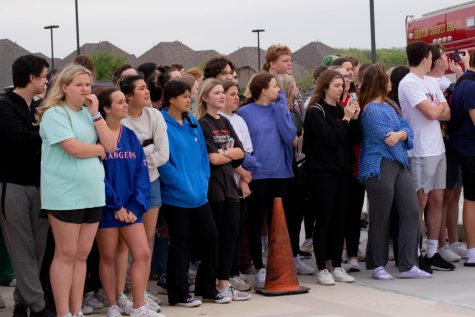 This program, titled Shattered Dreams, imitates a realistic drunk driving accident in which the student body participates. Whether or not students signed up to act in the crash or the in the 'Walking Dead', the program affected everyone who witnessed the events. The whole program consisted of three elements. The students included in the staged car crash went through an intense special effects makeover the morning of the event, including the display of fake bruises, broken bones, and scratches.  
"My mom would be super upset if she saw me like this, even though it's fake," Senior Brett Walsh said. "I wish that we wouldn't have to practice something like this and have my parents have to see and endure it. It's all for a good cause and I know she'll understand that we're helping save lives."
Two vehicles were involved, the truck including the "drunk" students t-boning a car of sober students. Following the accident, one student was pronounced dead on scene while another was airlifted via helicopter to a nearby hospital. Varying opinions on how the program goes about warning students of drinking and driving were expressed that morning during the mock crash. 
"This definitely could be real and this could happen this weekend at prom," junior Abby McGreevy said. "It's a little bit odd because I know these people in the cars and I know they'll be at school tomorrow. It's a good effort to try and get this into people's minds, but if they're going to do it, they're going to do it."

Along with the students, teachers watched the drunk driving scene unfold.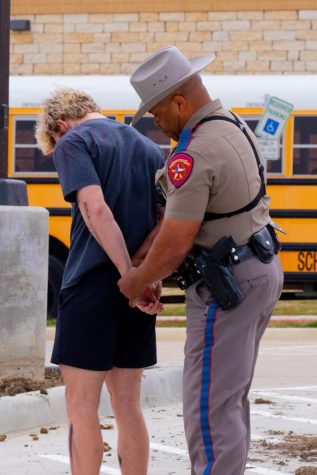 "This car wreck is very realistic and it could very much be a possibility for anybody in this crowd," teacher Steven Orlowski said. "Hopefully, that's never the case."
A couple of hours after the car crash scene, the next stage of the program began: The Walking Dead. Just like the crash, students were unaware of this next step. Seemingly random students were pulled out of class and declared "dead". A parent-written obituary would then be read to the student's class. That same student would be sent back to class with their face painted white and an inability to speak to their peers for the rest of the day. 
"Being a walking dead was kind of scary," junior Sara Daniel said. "A lot of people were confused and kept asking me to explain, but I wasn't allowed to talk so I just had to stay silent. When they called me out and read my obituary, a lot of people thought that I had gotten in trouble, which was kind of funny."
"The Walking Dead" resembles the "Every 15 Minutes" statistic, which shows that every 15 minutes, someone dies in an alcohol-related crash. Parents had conflicting ideas on whether or not the children should be participating. 
"My mom flat-out refused when I first asked her," Daniel said. "She said that she never wanted to write an obituary for one of her kids. But when I explained what it was for and kept asking her, she decided to. When she sent it to me to look over she told me that it was nowhere near what she would have actually written because she knew she couldn't "act" like I was dead."
The final stage of this project was a presentation for juniors and seniors featuring a person who spoke of their own guilt after killing a teenage boy while driving recklessly. With him was the father of the victim who shared his side of this incident and his grieving process. 
"Seeing the father talk to the person who caused his son death was very emotional," junior Amelia Schmied said. "It really put into persepctive that your actions effect so much more than just you."
Your donation will support the student journalists of Argyle High School - TX. Your contribution will allow us to purchase equipment and cover our annual website hosting costs.
About the Contributor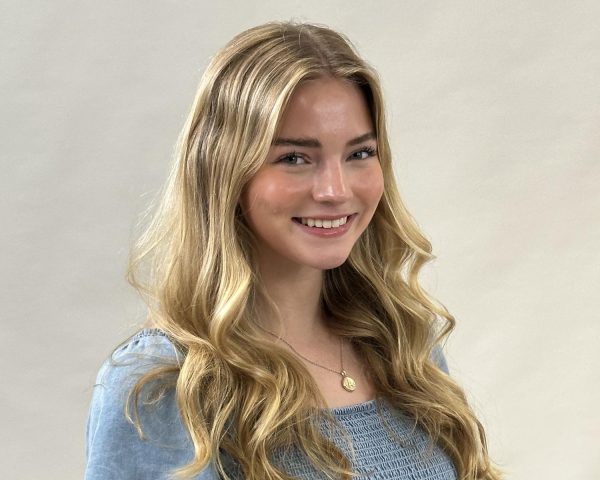 Annalise Bodine, Editor In Chief / Go Photo
Annalise Bodine is the Editor in Chief for the Talon News. She is a junior and this is her second year on staff. Along with being the Editor in Chief she...