Virtual Learning Overall Impact
May 11, 2021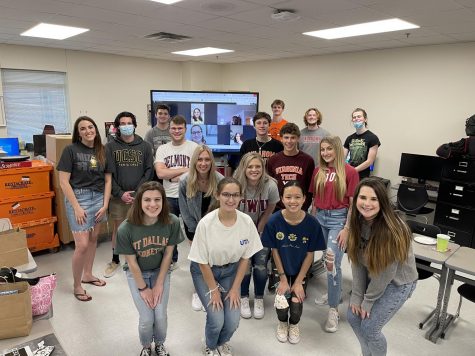 As we reflect on the challenges and uncertainty of a pandemic, it is important to appreciate the teachers, students, and parents' ability to work together to navigate down this new alternative learning path as a result of the pandemic. Although it has brought new obstacles, it has opened up new doors for digital education. 
"In my opinion, online learning has given many students the chance to focus on school more than the daily stressors of being in a school setting," parent Talitha Ledet said. 
For some, online learning has proved to be more challenging due to things like technology struggles, isolation from friends, and having distractions. 
"I found online learning more difficult for me because I often got distracted and unfocused throughout the day," junior Faith Murphy said. 
For others, digital education has been more beneficial to their learning environment and speed. 
"Virtual learning has helped me develop new time management skills and independence," junior Laney Richardson said. 
This alternative education has been able to prepare high school students for online environments in college. 
"I feel this new way of learning has benefited me in ways of preparing me for future online college courses that require more independence and time management," Richardson said.
Parents have felt more comfortable about their children's health by having the option of online learning.
"The transition to online learning has made me feel more confident that I'm keeping my child safe when everything was so uncertain with the pandemic," Ledet said. 
Online learning has also allowed families to spend more time together during the pandemic. 
"During online learning, I have been able to spend more time with my parents and siblings while doing our classes all together," Murphy said. 
In closing, while it was challenging to transition to online learning for many, there have been some great benefits and outcomes of this new digital education. We owe gratitude to all students, teachers, and parents for making the most out of this unique situation. 
"As a previous administrator, I am impressed by the educators, students and parents and their adaptability and willingness to use the circumstances that have been challenging and uncertain, to say the least, to make a positive impact," Ledet said. "As a parent, it is important that my own children use their strengths to focus more on becoming contributors in society with less emphasis on consumerism. Watching them navigate the pandemic has made me proud."
Virtual Learning Overall Impact