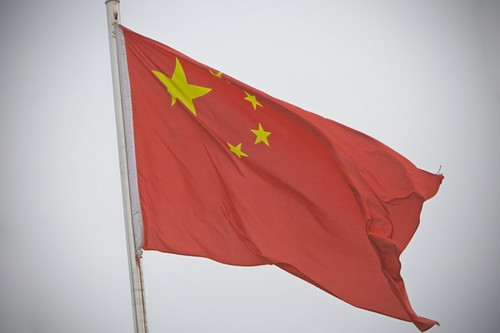 Inside the Iron Curtain (At the Moment with Billy Mykel)
A look into the growing crisis in China
February 4, 2021
In the waning days of his presidency, former President Trump took one last shot at the Chinese Communist Party, accusing China of waging a genocide against the Uighur Muslim minority group from Xinjiang. Despite butting heads with democratic leadership for years over China, President Biden and the Democratic leadership stand in support of the prior administration's declaration.
Despite promises to end the trade war and lower tensions, President Joe Biden must continue to pressure China in order to protect the Uighur Muslims.
Beginning in 2018, a U.N. human rights investigation found that over 1 million Uighurs and other Muslims had been detained in concentration camps located in the Xinjiang region of China. Today, after three years of little to no action being taken to support them, around 11 million Chinese Muslims have been forced into concentration camps around China, with reports of rapes, forced abortions, sterilizations, and murders steadily flowing out of the totalitarian state. After being compelled by Congress, Secretary of State Mike Pompeo was ordered to investigate these reports, and officially accused China of waging a genocide against their own people. 
Today, still in the early days of his presidency, President Biden appears to be following the direction of former President Trump, doubling down on sanctions and opening questions about rejoining the International Criminal Court. These sanctions, which block all goods from China suspected of having been produced using slave labor, stand to decrease the profitability of the concentration camps, although the actual effect at ending the program is questionable at best. 
The systematic effort taking place in China to destroy the Uighur identity and all traces of Islam does not stem from economic benefits, but instead is the culmination of years of racial disparities and cultural suppression in China. To protect the Chinese Muslim groups, President Biden will have to take a more direct approach than applying selective economic pressure on the communist state, with some calling for universal sanctions on Chinese goods, increased military presence in Asia, and U.N. action to force the Chinese to cease their campaign of ethnic cleansing.
In the end, the options available to President Biden are very limited, with the pandemic continuing to ravage the world economy and domestic issues dominating public thought, sanctions and military intervention seem unlikely. Nonetheless, in order to protect the human rights of the Uighurs', President Biden will have to take a stand, balancing rebuilding American democracy and combating Chinese totalitarianism.
Sources: