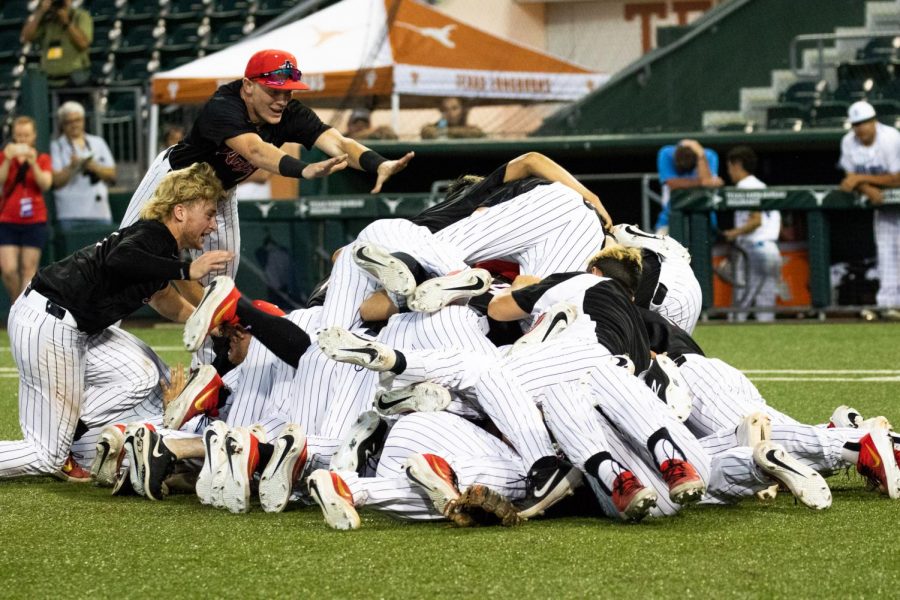 Baseball Team to Start Season
February 9, 2021
The baseball team saw success under Head Coach Ricky Griffin during the past few years. They currently are the reigning State and National Champions after last year's season was cut short due to the COVID-19 quarantine. This year they will be looking to do it again, despite being ranked fifth overall in class 4A by Texas High School Baseball.
"We have to obviously follow the rules set for COVID," Griffin said. "Every kid is going to have a mask. When they are in the dugout they will have to have that mask on at all times and while they are playing, when they are within six feet of another player."
Even though this year presents new changes, the coaches and players remain hopeful for the season.
"Expectations are high, like they always are," assistant coach Steve Stinson said. "I think from a team standpoint that's been a culture, established last year by the older players that have graduated and I think that the younger ones continue that."
The coaches are remaining confident their season will not be cut short this year.
"I am expecting it to last because we know a little bit more about how to protect each other than we did last year," Griffin said. "It was new and when they canceled us last year, COVID had just hit and they were being real cautious. They are still being careful now, but they have a lot of precautions and I feel like when we finished football without a problem, I don't see how we wouldn't finish baseball season."
Even with all of the precautions, some people are bound to get exposed. One of the safety measures is for that person to quarantine.
"There's nothing you can do about it as far as if a player has to quarantine," Griffin said. "You have to have plenty of depth on your team so if you're missing a kid because of quarantine, you're going to have to play or count on the next kid to step up behind him."
If a key player quarantines, the opposing team could potentially have an advantage. Even still, the coaches don't see that as a problem.
"Quarantine I think may give someone else a chance to step up and see what they can do," Stinson said. "There are some district guidelines in place for quarantining as far as if players are missing or if there's a lot of them out, but I think from our viewpoint as coaches that it will give someone else a chance."