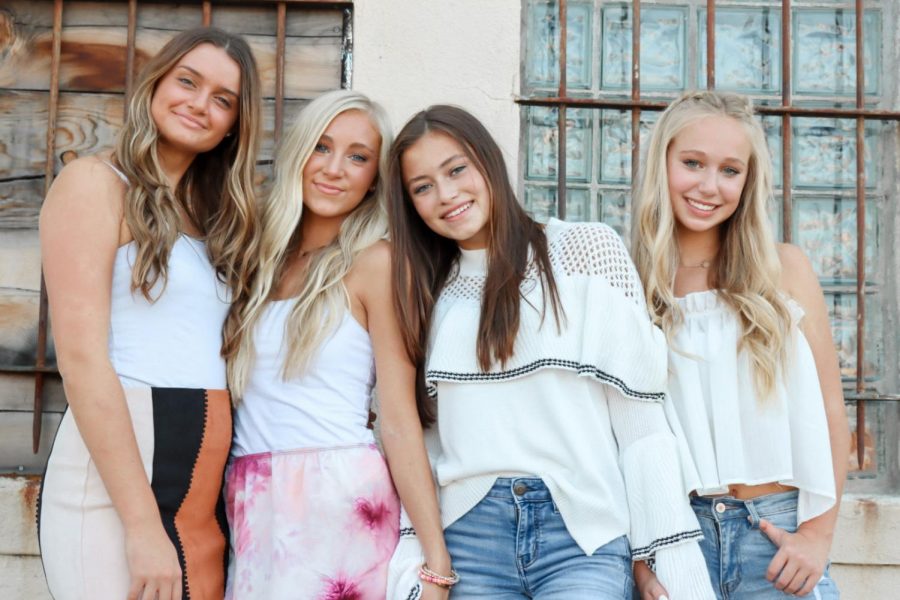 Just a Little Love Note
January 27, 2021
Senior Cayden Sizelove has loved fashion her whole life. She vividly remembers being obsessed with halter tops around the age of seven. No matter the clothing trend, Sizelove was infatuated. As a self-made fashion icon, Sizelove's confidence and personality are shown in how she dresses. 
Sizelove took her love for fashion and created her own small boutique company, Love Note, with the help of her mom and her friends. 
"I see Love Note honestly going anywhere," Sizelove said. "I have a ton of goals and things planned."
Love Note has the potential to go anywhere and inspire anyone. Junior Kadyn Kozminski, a model for Love Note, talked about how Sizelove's innovation affects her and others. 
"It is so inspiring to see someone so young, like Cayden, really chasing her dreams and not being afraid to take that leap," Kozminski said. 
Sizelove tries to make sure that her customers can feel comfortable in the clothing they buy. 
"I truly put all my passion into making my customers feel confident through their outfits," Sizelove said. "If I sell only one top, but that one top makes that girl feel like she is on top of the world, then I am satisfied and feel successful." 
When Sizelove tries to find things to sell, she looks for things she would like and feel confident in. 
"I ask myself 'Would I want to wear this and how would this outfit make me feel when I am wearing it?' and if I love it and I would feel confident in it, then I get it for Love Note," Sizelove said. "If I am not in love with an item I am trying to sell, then why am I selling it? So I really just put my customers' confidence first above anything else." 
While Sizelove is very focused on fashion, her main focus is her customers.
"I really just hope to inspire people to follow their dream," Sizelove said. "And if you have any ideas or something you want to do with your life or future you're never too young to start it, and if you put your mind to it you can do it."
Sizelove is optimistic about the future of her business.
"As of now, my plan is to always stay solely online," Sizelove said. "I love storefronts, but in this day and age, everyone loves the convenience of shopping online from their homes. I would like to stay online, but who knows. A door may open for Love Note down the road with an amazing opportunity for a storefront, so I am not completely opposed to it."