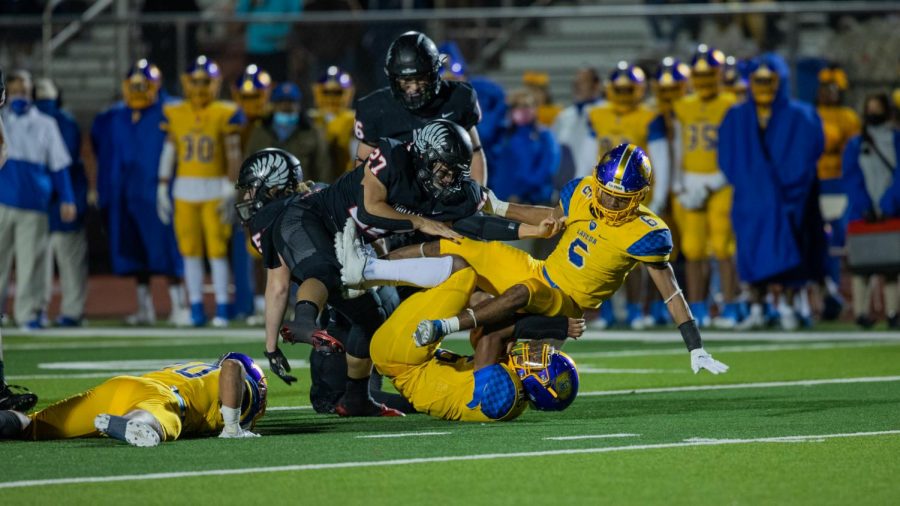 Eagles Defeat La Vega; Advance to Fourth Round of Playoffs
December 1, 2020
After two years of heartbreaking playoff losses to Waco La Vega, the Eagles finally got over the hump and took down the Pirates last Friday with a final score of 28-14.
Led by a strong rushing attack and a solid defensive performance, Argyle was able to knock La Vega out of the playoff race and advance to round four. Senior running back Tito Byce recorded 153 yards on 21 carries along with one touchdown which came in the third quarter. Quarterback CJ Rogers had a good game as well, completing 3/10 of his passes along with 2 passing touchdowns and 1 rushing touchdown.
The Eagles knew they had something to prove against the Pirates and did not disappoint. Taking out La Vega gives the players, coaches, and fans extra motivation and spirit as they continue to make their way towards the state championship game. The Eagles will take on the Paris Wildcats this Friday at 6:00 pm at McKinney ISD Stadium in round four of the playoffs.