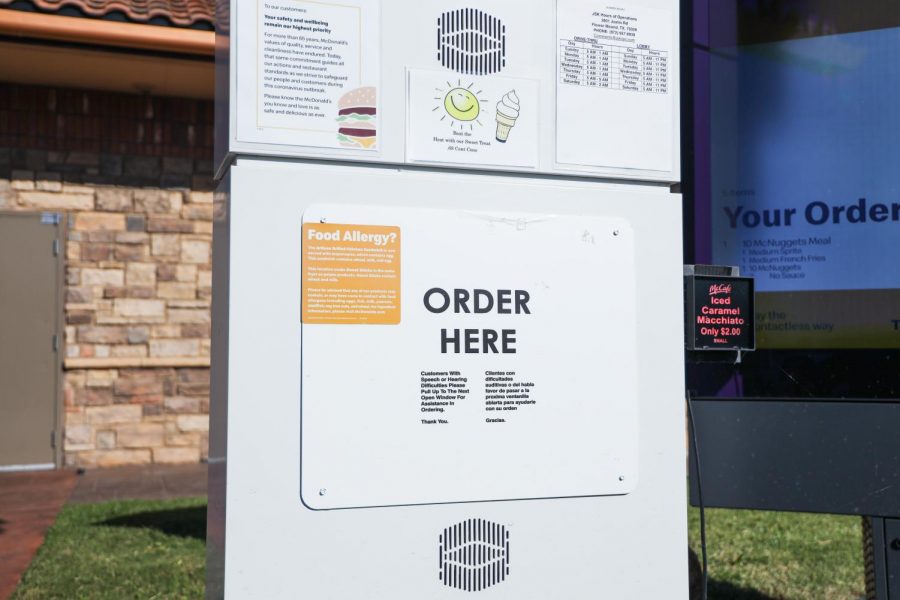 ©The Talon News | Nicholas West
Travis Scott Burger
October 5, 2020
Houston rapper Travis Scott recently announced a collaboration with McDonald's, adding a new item to the menu: "The Travis Scott." The Travis Scott is a hamburger with cheese, bacon, lettuce, pickles, onions, mustard, and ketchup on it, along with a medium Sprite and a medium side of french fries and barbeque sauce. The meal costs $6 plus tax.
Fans of Scott have flocked to their local McDonald's to purchase the meal along with playing jokes on the employees. The trend of rolling into the drive-thru, repeating the phrase "You know why we're here" or "Cactus Jack sent me" and then playing the song "SICKO MODE" has become a trend and is gaining more popularity through apps such as TikTok and Instagram. 
So, what's all the fuss for a burger that you could already purchase? Simple: branding. Travis Scott has made collaborations with other brands such as "Reese's Puffs" to launch a line of "Travis Scott Reese's Puffs" which is the exact same as regular Reese's Puffs. Travis Scott continues to grow himself as more than just an artist by making himself someone who can be easily marketed and easily turn a profit for the company.
After trying the burger, it was nothing special. It was just a regular burger with the hype of Travis Scott's name attached to it. The Sprite and the fries were just the regular from McDonald's, but being able to get the name Travis Scott on the receipt was worth the $6.