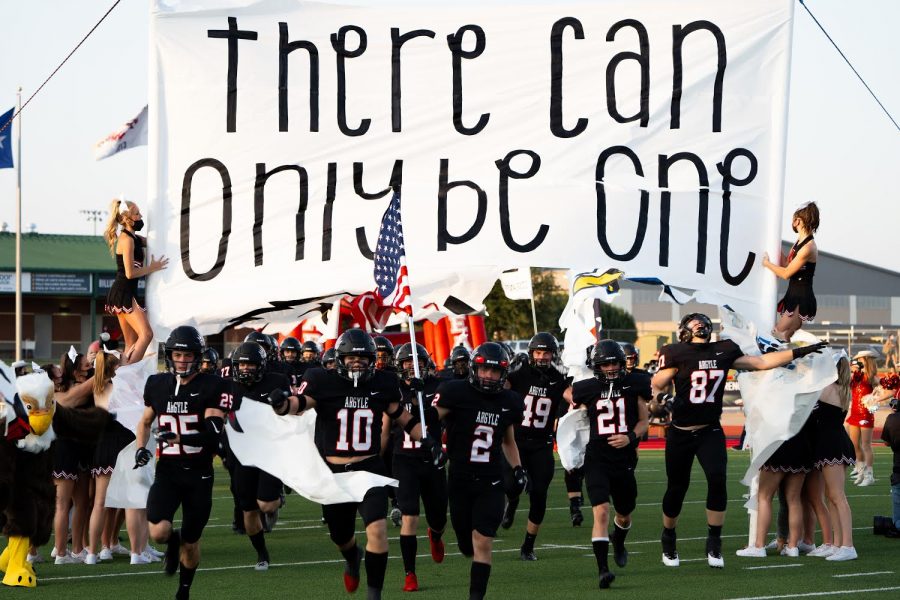 ©The Talon News | Nicholas West
Eagles Shine in Debut Game
August 29, 2020
The Eagles started off their season strong winning 56-9 against the Decatur Eagles on Friday night.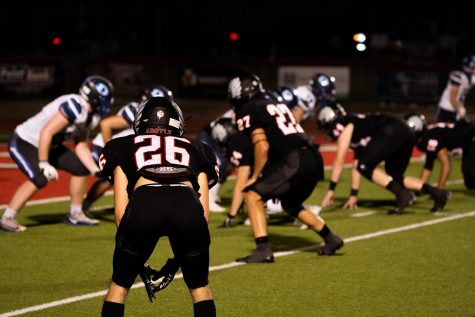 The Eagles quickly took the lead, with running back Tito Byce (#9) scoring a touchdown in the first 17 seconds of the game. The Eagle defense held its ground throughout the first quarter only allowing Decatur to score a field goal, making the score at the end of the first quarter 21-3. Argyle continued to increase their lead early on in the second quarter when Will Ramsey (#10) intercepted the ball, leading to a touchdown by Cole Kirkpatrick (#5) on the next play, bringing the score up to 28-3. By halftime, the Eagles were up 42-3. At the end of the third quarter, the Eagles managed to score two more touchdowns making the score 56-3. In the fourth quarter, Decatur managed to hold the Eagles at 56 points while they were able to score a touchdown bringing their total up to nine.
The big games of first-year starting quarterback CJ Rogers (#12) and the Eagle's running game were key factors for the game. Rogers completed 75% of his passes going 12/16 along with five touchdowns. Running back Braden Baker (#29) had 11 rushes and accumulated 76 yards and one touchdown. After a season-ending knee injury last year, Byce debuted in his first game back taking his one and only rush to the house with a 74-yard touchdown run.
The Eagles' next game will be against the Pleasant Grove Hawks next Friday at 7:30 p.m. in Texarkana.