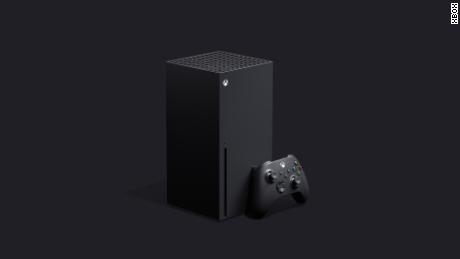 A Look at the Xbox Series X
March 22, 2020
It has been a long standing fact that, in the world of video games, PCs have been dominating consoles in terms of cost and performance in recent years. With higher fps, processing power, and storage, the relevance of consoles seems to diminish by the day. In light of this however, Microsoft has just announced the release date of their new Xbox series X console for the 2020 holiday season.
This new Xbox, with its heightened features and design, could bring modern consoles back into relevance.
The Xbox series X is the most powerful console Microsoft has ever produced, housing an AMD Zen 2 CPU. This CPU, despite being a generation outdated in PC terms, is an incredibly powerful upgrade in the console world. This upgrade brings the processing power of the New Xbox into striking distance of modern gaming PCs, which have thrived recently due to their lead in processing power. The new Xbox also has a dedicated graphics card, a 12 teraflop RDNA 2 GPU, which is expected to not only dramatically increase the fps of the console, but also allow for far greater game graphics. The new GPU also supports Gear 5 software, which would enable both ray-tracing and enhanced shadows, massive graphic improvements that had not reached consoles until now. The final upgrade that stands out for the new Xbox is its storage, with the Series X making use of large and fast 1TB NVME storage, with support for expansion. This upgrade is far greater than consoles have had in the past, and is much needed with AAA games becoming increasingly large. 
In the end, only time will tell whether the new Series X will save console gaming, with the cost of this new Xbox still being unreleased, but these new upgrades serve as dramatic increases to the power of console gaming and a possible ray of hope in the PC-console battle.
Sources:
Tom's Guide