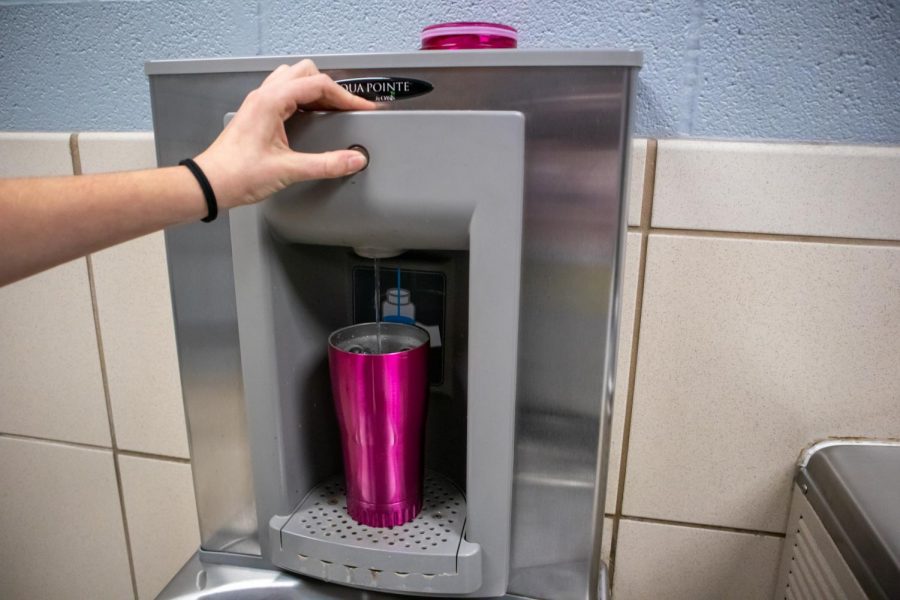 Green Alternatives
January 17, 2020
Even though today's environmental situation seems dire and as though nothing can be changed, there are differences people can make on a daily basis in order to cut down on pollution and lead to a greener earth. In order to do this people need to recycle and reuse, reduce their carbon footprints, and raise awareness so we can take action bit by bit to save the planet.  
People can make small but effective differences by doing little things. In order to conserve energy, it is smart to buy clothes at second-hand stores in order to cut down on carbon emissions and water use from factories. There are also companies people can buy products from that contribute to humanitarian and environmental causes such as Patagonia, Tentree, and Lush, to name a few. In order to prevent plastic from getting into our oceans and harming animals, it is smart and economical to buy a reusable water bottle and to refrain from buying plastic water bottles. Paper should also be conserved and recycled whenever possible. 
Cars contribute a substantial amount to carbon emissions in the air. Therefore, public transportation, carpooling, and driving fuel-efficient vehicles are good options in trying to reduce your carbon footprint. Not only are fuel-efficient vehicles environmentally friendly, but they can come with parking benefits and it can help save money on gas, making them economical and a good investment. 
There are many ways in which individuals can positively impact the environment, and it does not have to cost a lot of money or be a big project. We can all help preserve our planet by taking small steps each day and by being wary of the consequences if we do not.