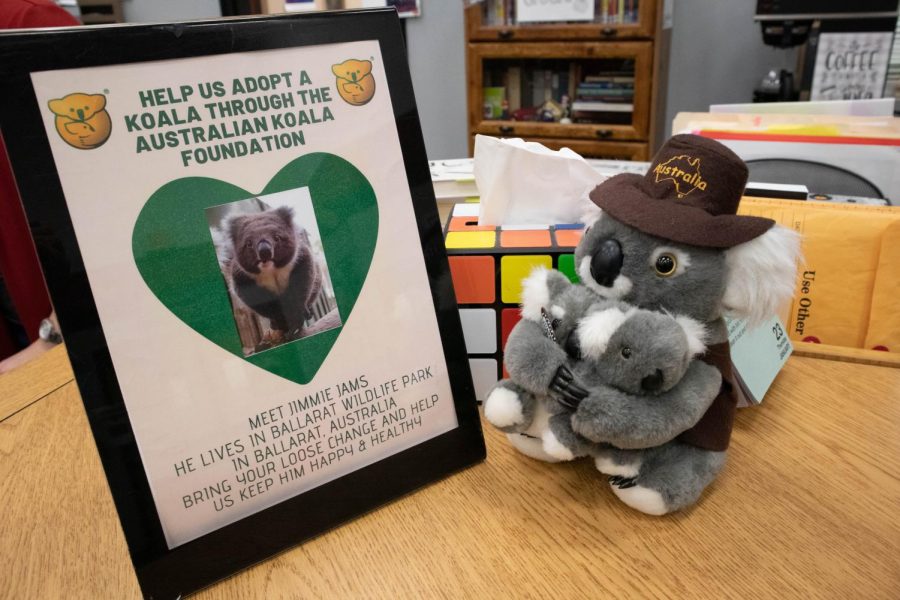 ©The Talon News | Gracie Hurst
Australian Fires Spark Fundraiser
January 29, 2020
First, a spark, then a crackle as fire overtakes the Australian landscape, leading to the destruction of millions of animals and the loss of their natural habitats. This is the grim reality that Australians are currently facing, and the effects of these bush fires will have long-term impacts on the ecosystem.
To help Australia, librarian Alicia Montgomery and U.S. History teacher Sharon Romero started a fundraiser to raise money to adopt a koala named Jimmie Jams for one year. Donations can be made in the library or Romero's classroom.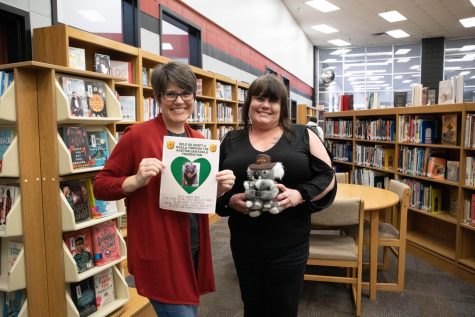 "Watching the devastation of the wildfires on the news was very impactful and made us want to help," Montgomery said. "It's important to us because we saw a need and decided to take action."
Students ended up helping raise $90 on the first day of fundraising for the koala.
"We want the students to know that they have helped," Montgomery said. "The money raised came from the generosity of our students. They cared and took action to help."
Any donation helps, with most being quarters from students.
"I just think it's important to make the world a better place," Romero said. "Anyone can do this. I hope more students are inspired to take action."
Donating money to the Australian Koala Foundation can help with giving koalas a safe environment to live in until the Australian ecosystem can recover. However, according to CNN, some parts of the country may no longer be habitable for other endangered species, including those that only live in Australia. Donations can help give Australia time to heal from the record-breaking bush fires.
"We Aussies appreciate what [the school] is doing," native Australian Keira Lee Dixon said. "It's going to be a month [or] even longer for recovery. There has been some rain in Victoria so [there is] a little relief. Unfortunately, the rain will actually add another layer of problems with all the ash and silt washing into the river systems, which encourages bacteria and algae growth, reduces the oxygen levels, thus killing fish, not to mention the water quality for humans. But we will overcome!"