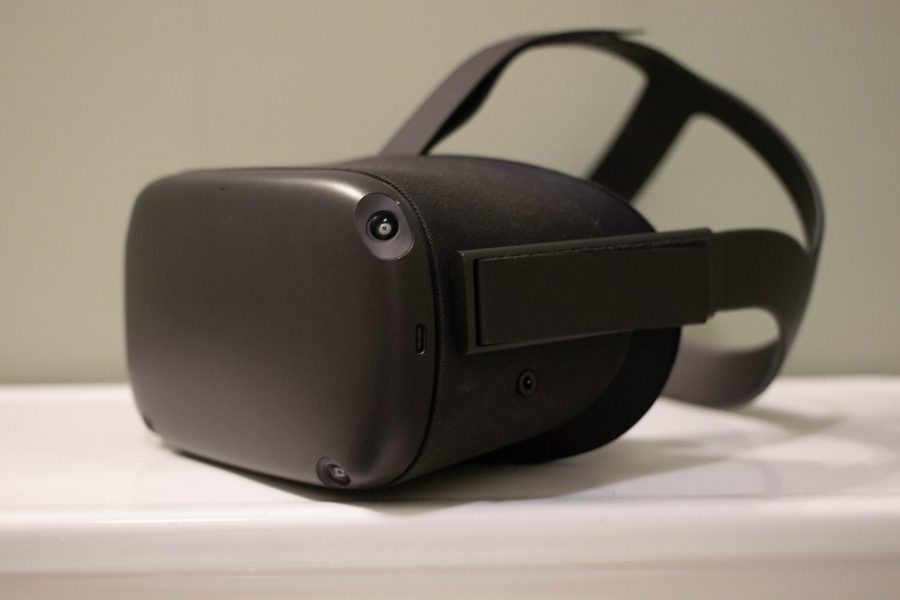 Oculus Quest
December 22, 2019
Oculus recently came out with a new VR headset called the Oculus Quest. This headset system is all in one headset and needs no PC to use. The Oculus also has a 2-4 hour battery life depending on the game being played. 
The Oculus is easy to set up. To use it, the user simply has to put the headset on and pick up both touch controllers. From here, the system gives simple and straightforward instructions on creating an account, signing in on the app, and getting started. 
This new headset is in a different form than Oculus' previous system, the Oculus Rift S. The systems are separated by one key feature: the Oculus Rift S requires a PC while the Oculus Quest has everything built into the headset. This feature sets the Quest apart from most VR headsets on the market because now that there is no external computer needed and  the user is not restricted by wires. As long as the system is charged, the Oculus Quest doesn't have to be plugged into anything.
The Oculus is also a better choice than its competitors because of a safety feature exclusive to the headset, called the Guardian. This is an invaluable boundary that shows where there is clear space in the room that you are playing in. If you leave this boundary, the four cameras on the front of the system will display where you are in the room to avoid getting hurt. This barrier is not shown in the game unless your hand gets close to the edge of it. If you are in a room where you cannot move around and have limited space, there is a mode strictly for stationary play but you can still move around to a small degree. 
My experience with the Oculus was straight forward and simple. The menu is easy to browse through and the controllers feel nice in the hands. This VR has set new standards for the next generation of headsets and is the best one to come out yet.