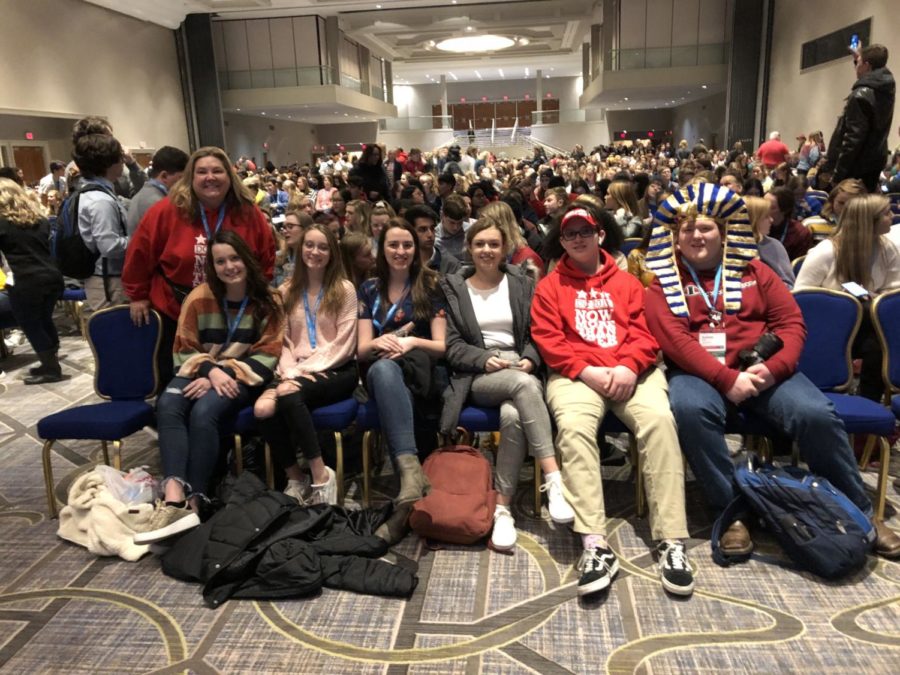 Staff Members Compete in Annual JEA and NSPA Competitions
November 25, 2019
Last weekend, our school sent six high school students to Washington D.C to compete in the annual Journalism Educators Association (JEA) contest. In addition to this national competition, students also received awards from the National Student Press Association (NSPA) contest they submitted entries for over the summer. This year's convention included a record number 2,126 competitors in both contests with 864 students receiving awards for their work. In total, our staff brought home nine nationally recognized awards! 
For the NSPA contest, our staff was awarded with the following five awards for last year's work:  
Staff- Fifth Place for Social Media Reporting 
Ashlynn Roberts- Fourth Place Writer of the Year 
Trinity Flaten and Sarah Crowder- Fifth Place for Interactive Graphic 
Jordyn Tarrant- Fourth Place for Sports Action Photo 
Isaiah Sheets- Second Place for Literary/Specialty Magazine Cover
The JEA on-site competition took place during the second night of the convention with students either receiving feedback for their photography and broadcast packages, or competing in a two hour write-off contest. Out of the 448 participants in this contest, 148 received awards. Awards are given in three categories: honorable mention, excellent, and superior, with superior being the highest award one can achieve. Four students were commended for their on-site work:
Jaclyn Harris- Superior for News Writing 
Andrew Fritz- Excellent for Photo Story 
Ashlynn Roberts- Honorable Mention for Feature Story
Josh Fritz- Honorable Mention for First-Year Photo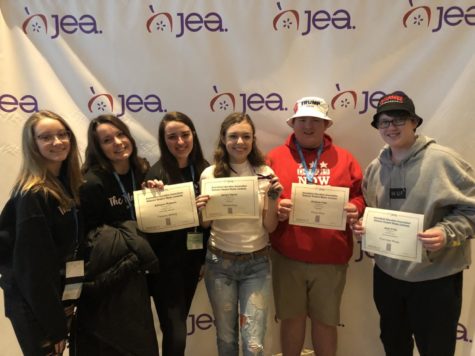 If you would like to go to see the complete list of the winners, here is the link to access photos, and here is the link to access all contest winners.