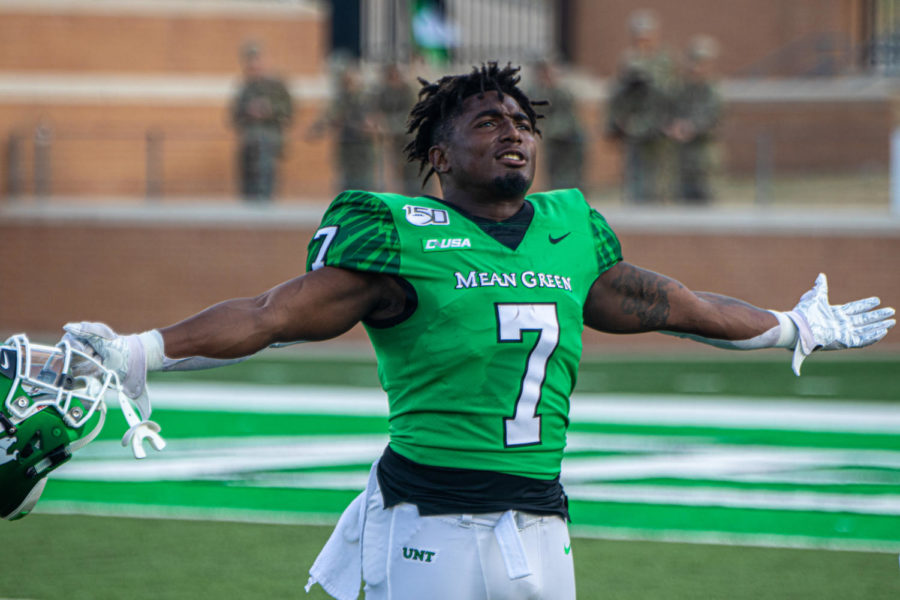 ©The Talon News | Alex Daggett
Mentions In Media
NCAA payment act to start compensating college athletes
November 4, 2019
 NCAA officials recently started to allow NCAA athletes to profit off of their name and likeness. With this new act, college athletes all across the United States can get rewarded for their efforts. 
NCAA athletes deserve to be paid for the use of their name and image in media.  
If athletes play well enough while in college and companies use their name in commercials to promote their product, they should get paid for it as well. Playing in college is how young players set up their future. If someone who does not stand out as well wants a shot to go pro, they'll need some money and this new act gives them that chance. Payment also gives these athletes an incentive to play better because they know that if they do well enough, they'll get used in the media and get paid for it.  College quarterbacks Sam Darnold, Mason Rudolph, Jalen Hurts, and J.T Barrett have all been used on covers of "Sports Illustrated" magazines to talk about how well they were playing; these players were being used in media and being praised for playing good in college games, but they weren't awarded with pay. 
Keep in mind, playing sports in college is these students' job. If you had a job and weren't getting paid for it, you'd be in the same shoes as these athletes. They work hard to perform well and their work should be rewarded with getting recognized and being paid for these recognitions. 
NCAA athletes deserve to be paid under this new act, as it is how they make a living and it sets them up for a successful future. If you're heading into college sports, get ready to start making an earning.