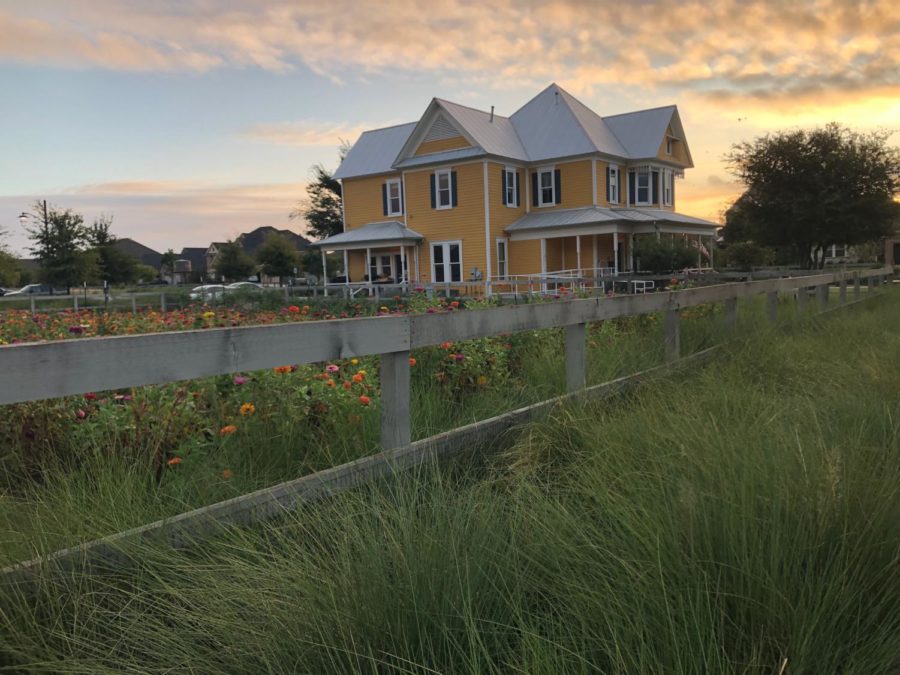 ©The Talon News | Gracie Hurst
Harvesting Connections
October 2, 2019
Harvest, originally just a neighborhood, has now expanded to encompass small businesses, Argyle West Elementary School, and a burgeoning population.
"When people come to look at harvest, they don't just buy a home," Life-style manager of Harvest Page Austin said. "They want to be part of this community, they want to talk to their neighbor, they want to help out their neighbors in need. We have a culture of community."
With the neighborhood expanding, new amenities and houses are constantly under construction in order to make room for the number of people and families that are moving there.
"The district is growing at a rapid pace, with Harvest being one of the larger neighborhoods we serve," Argyle West Elementary School Principal Renee Funderburg said. "Therefore, the decision was made to build a school within the community that has the biggest growth."
Argyle West Elementary School first broke ground on May 18, 2018, and there is still construction going on in the library and courtyard, which will be finished by the end of October this year.
"It has been a great pleasure to have been a part of the design of the building even before I knew I was going to be principal," Funderburg said. "To see it develop from paper to an actual almost finished building has been a fantastic journey. The community and parents have welcomed us and been very patient and understanding through the development of procedures and continuing construction."
Harvest and Argyle West Elementary School both have collaboration and a sense of community and belonging as the main focuses.
"The elementary school and community are connected because the majority of our students come from the neighborhood," Funderburg said. "We have numerous teachers that also live in Harvest. We have also partnered with many of the community businesses that have provided support to the school."
Students will also have a large library and courtyard for a safe but interesting learning environment.
"We have three large collaboration spaces where students can work," Funderburg said. "These include flexible seating options such as bistro tables, whiteboard tabletops, gaming chairs, and other items for students to work outside the classroom."
Students can also benefit from having a safe community green area nearby like Central Park, where students can learn outdoors and gain valuable educational experiences. Because many students live close by the school in Harvest, students are safer traveling to school and it makes it easier for the school board to not have to provide as much transportation for students.
"I would have to say that it's very safe, quiet and calm," sophomore Kim Karera said. "Whenever you look around the window, you're very reassured, you live in a safe community. Everybody's so happy and very welcoming, and that's one of the things that are really unique about Harvest."