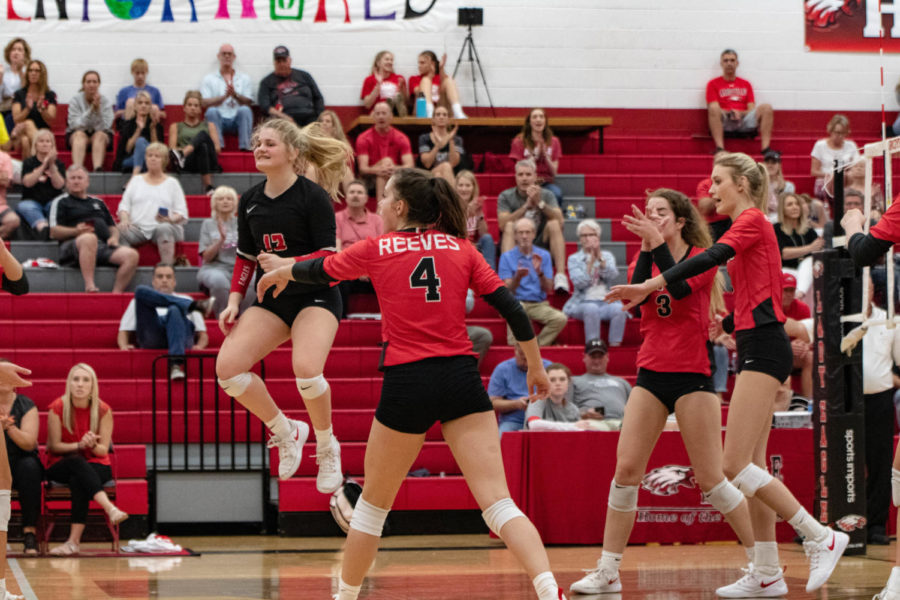 ©The Talon News | Katy McBee
Lady Leopards too Much for Lady Eagles in Home Thriller
September 3, 2019
On Tuesday, September 3, the Argyle Lady Eagles faced the Midlothian Heritage Lady Leopards, to defend their home-court winning streak.
Coming into the game the Lady Eagles have stepped their game up while playing at home going 5-1 during this season. 
Although a team effort, seniors Allie Jones and Kassidy Reeves, have stood out, and led this squad to their 14-5 start to the season.
Midlothian Heritage came into Tuesday winning three of their past four games, hoping for another win against the ninth-best team in all of 4A.
The Lady Eagles started well, however, the Leopards rallied from a five-point deficit and defeat Argyle in the first set. 
In the second set, Heritage came back to win their second straight set.
Although down 2-0, the Lady Eagles were able to come back and win two consecutive sets to force a winner take all fifth set.
Unfortunately, the Lady Eagles trailed 8-1 in the fifth set and it was too much to overcome, losing 15-9, in that final set.
The Lady Eagles will go head-to-head against the McKinney Lady Lions, on Friday, September 6, at McKinney High School at 6:00 P.M.