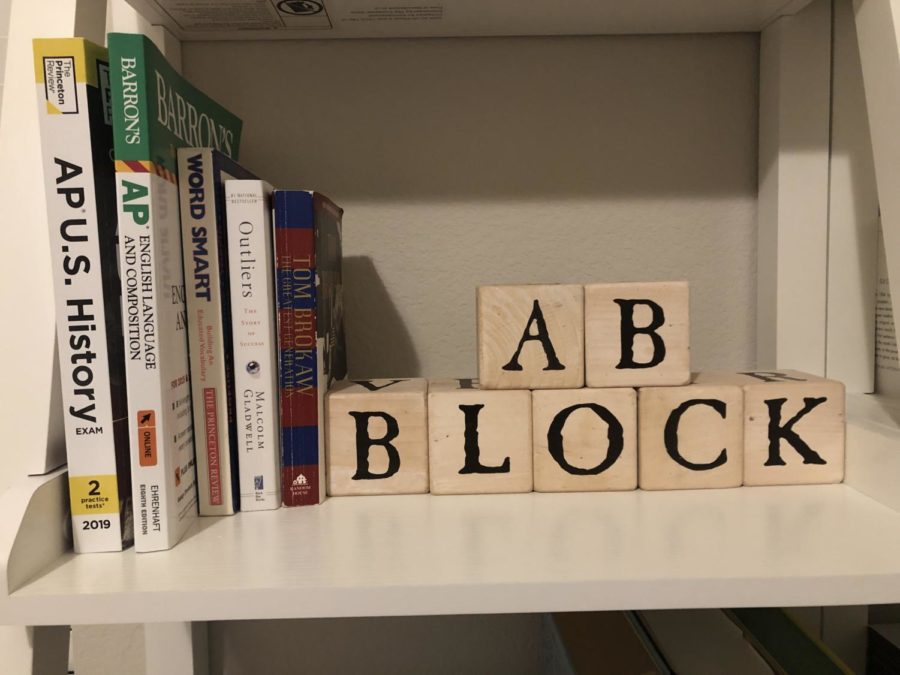 ©The Talon News | Gracie Hurst
Building Blocks
Building a Better Education With A and B Block
September 25, 2019
Many schools have a normal seven classes per day schedule. However, other schools have an A and B block schedule with alternating days or a four by four year. 
A and B block days would be more beneficial for students.
A and B block schedules benefit students because it allows a teacher to teach and talk to their classes in a 90 minute period. With longer classes, students would feel free to ask questions and interact with others, gaining a better understanding of the subject. This extended period of time for each class allows students to process what they have learned and comprehend it. Because of this, students will find that they will struggle less with difficult concepts. ALso with more time in class, teachers get to know their students better. This allows teachers and students to form a stronger  relationship and the teacher can tailor the learning needs to specific classrooms. This gives students with different learning conditions equal opportunity for success. Students would also have more time to do experiments and projects, which help with learning and collaboration. Because of this, A and B block schedules help cultivate the social and learning skills necessary for success in the workforce. 
A and B block schedules are also beneficial for demanding extracurricular activities. Instead of having homework assignments for six to seven Pre-AP or AP/Dual Credit classes per day, homework would only be assigned for three to four classes a day, giving students with other obligations more time to work and get their homework done. However, this only works if students are willing to manage their time and come prepared every day. Students would be required to know what assignments, journals, and textbooks they need for each day, which is more responsibility than is required for students who have seven classes per day. Although students in an A and B block schedule need additional responsibility, it teaches them to understand their limits and to come prepared every day. 
A and B block schedules encourage students to take control of their education and make the most out of their education. Implementing an A & B block schedule benefits students and should be considered by Administrators in order to create the best learning environment possible for students.