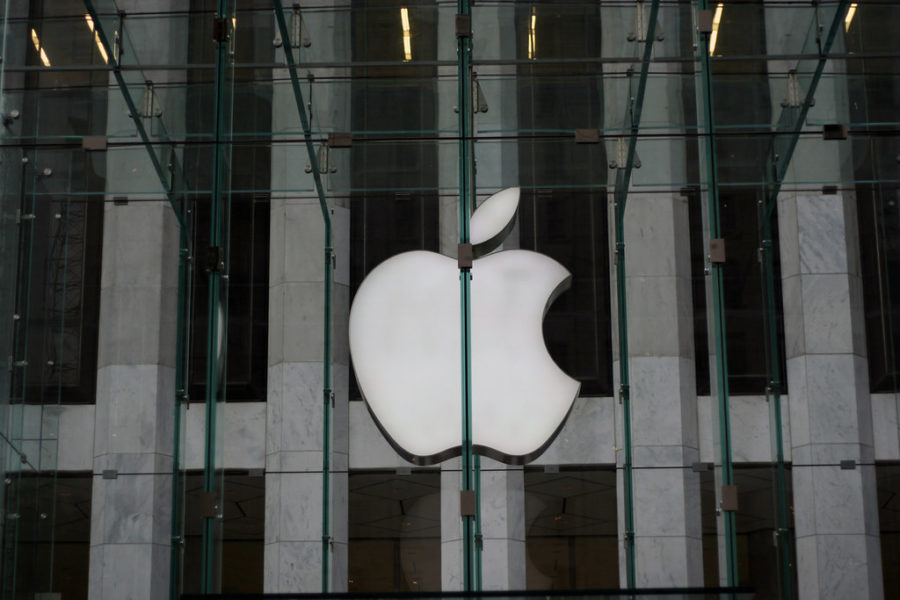 Apple Unveils New Products
September 13, 2019
Apple officially unveiled its fall 2019 line of products on Sept. 10. Along with new products, Apple is offering new services this year for its users. They're introducing a new Apple Watch, finally giving a revamp to an older product for a great price, making some great updates to existing products, and releasing the iPhone 11 and iPhone 11 Pro with new features that are worth the upgrade.
Starting off with their new streaming service, Apple TV Plus will finally be available on Nov. 1, for $4.99 a month. The service comes free for a year with the purchase of an iPhone. Along with the release of their streaming service, they have also announced new shows coming exclusively to Apple TV Plus.  
Next on the roster is the "new" iPad, which is essentially just the 2017 iPad Air with upgraded features. This iPad is packed with Apple's A-10 Bionic chip form 2016's iPhone 6s, a 32.4-watt-hour rechargeable lithium-polymer battery, and an all-new operating system. The A-10 chip is repurposed here for the iPad so Apple can keep costs low and still maintain fast speeds on a much larger scale. The iPad's battery is slightly larger, but has an older chip so not as much power is being used. 
Since the release of the iPad in 2010, it has always used iOS, Apple's operating system for all mobile devices, but over time the iPad has outgrown the OS made for iPhones and uses an altered version to fit the form factor of an iPad. So, Apple decided to construct a new OS specifically for the iPad, iPadOS. They tried to give the user a desktop experience in a mobile device. With features like Slide Over and Split View, it gives you the option to have multiple tabs open at once, really making this mobile device feel like a real computer.
 One of the greatest achievements of this product is the price. In the past, a tablet-like this would have started at a base price of $599 with 64GB of storage, but Apple has cut their price dramatically by setting a base price of $329.
Apple's new Series 5 watch also got some minor upgrades this year. This watch now has an "always-on" display, meaning that the clock face will stay on the entire day without turning off when you put your wrist down, meaning that the watch can keep a charge all day long. The watch comes in gold, silver, and space grey with anodized aluminum and stainless steel finishes. This set of watches come in at a base price of $399 for the 40-millimeter model and goes up to $429 for the upgrade to the 44-millimeter.
At the end of the presentation, Apple finally unveiled this year's iPhones. The iPhone 11 is a nice upgrade from last years Xr. The iPhone 11 uses the same 6.1 inch LCD screen from the previous phone. This phone has Apple's all-new A-13 Bionic chip, which is Apple's newest and fastest processor. The biggest change though is the camera; this year Apple has thrown in a 12 Megapixel Ultra-wide camera and other wide-angle cameras. This set of cameras is capable of a 2x optical zoom, and up to 5x digital zoom. The video capability for this camera is 4K video recording and up to 60 fps, while last year's iPhone Xr topped off a 1080p HD video recording up to 60 fps in true depth recording. 
Releasing beside the iPhone 11, Apple's premium iPhone, the iPhone 11 Pro has so much more to offer than last years Xs. This phone uses the same Super Retina XDR OLED display and comes in two variants, a 5.8" and a 6.5" display. Like the 11, the Pro has the same recording capabilities, but what sets this phone apart from all of Apple's previous phones is the additional third camera. The first two cameras on this phone are upgraded versions of the cameras found on last year's iPhones, but the third camera adds a whole new perspective to the photos you take with this phone. The three cameras are 12MP Ultra Wide, Wide, and Telephoto Cameras, which have 2x optical zoom in, 2x optical zoom out, and a digital zoom up to 10x. The iPhone 11 starts at $699 and the iPhone 11 Pro starts at $999 for the 5.8" and goes up to $1099 if you get the larger 6.5" display.
I have had my Samsung Galaxy Note 9 for about a year now, it's a great phone but there's something about the new iPhone 11 Pro that is just great. The additional camera has some fantastic uses. With the 6.8" OLED display and the true depth recording capabilities, this phone is just amazing, I may have to make the switch.
You can shop Apple's newest products here.