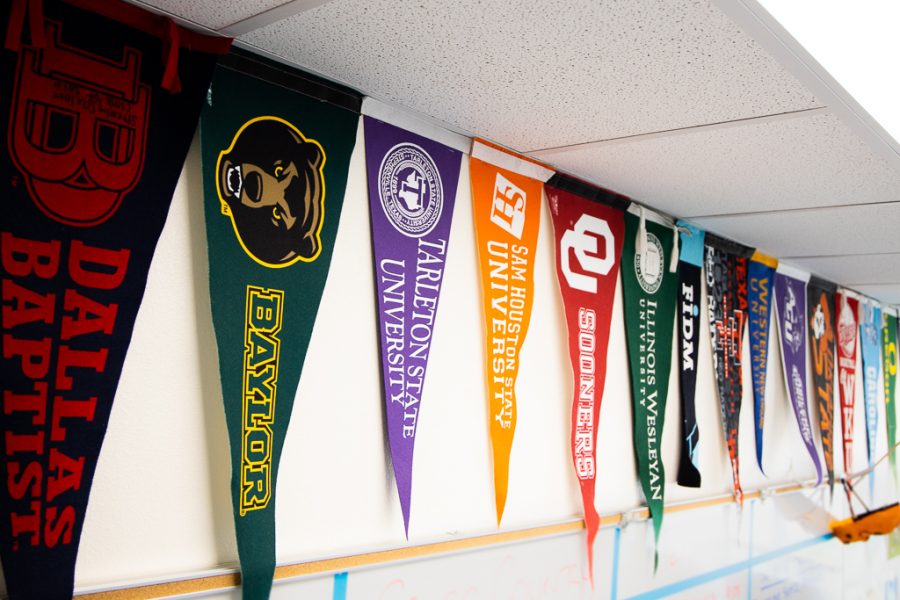 ©The Talon News | Nicholas West
COVID Affects College Admission Process
September 9, 2020
The coronavirus has impacted the way colleges conduct admission and approach prospective students.  The pandemic highlighted the socioeconomic differences between lower-income students and higher-income students. In response to COVID, many universities decided to have a test-optional policy for this year only. This will make college applications more accessible to students who cannot afford as many SAT study materials or to take the test multiple times. The coronavirus has helped expose the flaws in the college admissions system and forced colleges to consider how to re-approach admissions so that lower-income students can have a chance to get as good an education as their peers. 
Students will be given an opportunity to explain the way coronavirus has impacted their academic and personal lives on the Common Application. While it is best for public health to have a test-optional policy, since in-person testing increases exposure and online testing causes concerns with cheating, it is hard to determine whether the loss of several months of in-person school will have a significant impact on rising high school seniors and incoming college freshmen. It is important to understand the individual circumstances of each student and how the pandemic affected them personally since not all households have access to the same resources, such as internet connection and disposable income. The pandemic widened the already large economic gap between privileged and underprivileged students, so it is more important than ever to evaluate the financial circumstances of each student.   
It is not necessarily a bad thing that schools are becoming test-optional for this year. The SATs do not measure creativity, empathy, or practical intelligence. Schools should emphasize individuality in their admissions process more so than test scores. Students with higher-income families have an unfair advantage as well with access to more study materials and tutoring. It is also a public health concern to ask students to risk getting sick just for one test. Students need to continue social distancing, especially as they return to school, and it is a little dangerous to have a lot of students testing together in one room for several, which increases exposure to the coronavirus.  We need to prioritize the health of students over test scores. 
Students and colleges have learned how to make the best out of current situations and plan for the worst. They have learned how to make Zoom meetings entertaining and engaging. Colleges have become more accessible with virtual visit options and other online resources. Researching colleges may look different this year, but it is not impossible. 
Due to losing nearly an entire spring semester to coronavirus, and possibly the fall semester, it will be harder for colleges to determine the entirety of an applicant's potential and it may make their applications incomplete. However, this pandemic can change the way that colleges look at admissions for the better in order to bring diversity and equity. 
Sources: