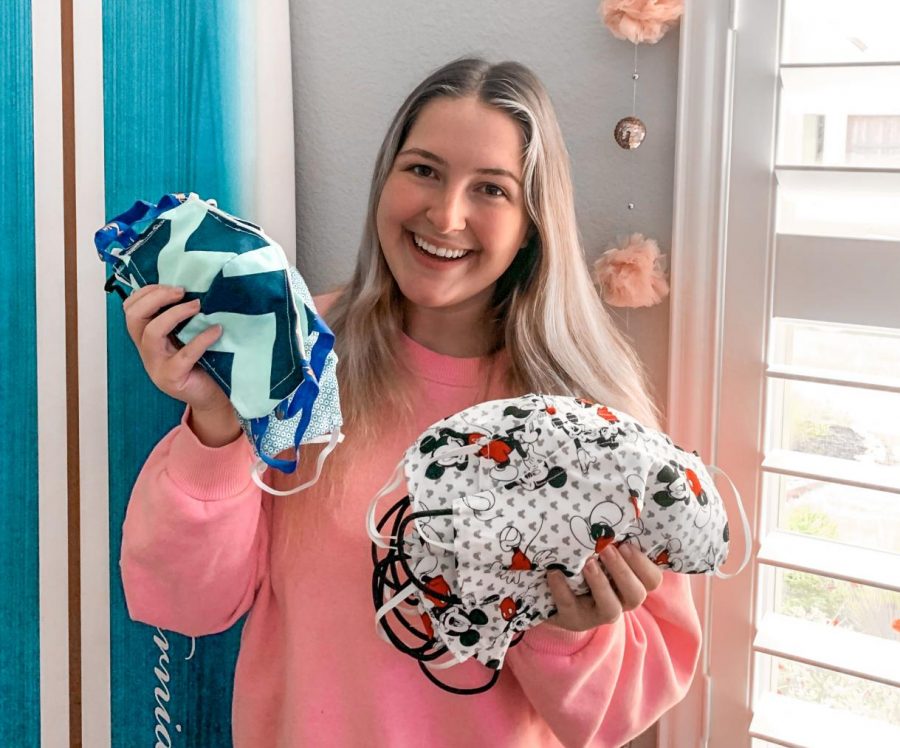 Making A Difference
Senior Encourages Others To Be Proactive
April 2, 2020
*Information Provided by Hailey Hains*
Many people have asked me over the last few weeks, how do you feel about what is going on?
As a senior in high school,  I am trying to navigate the journey of choosing a college, getting scholarships, and planning for the future. These things are now more difficult to do, but I find that everybody is pulling together to come up with solutions for every obstacle that gets thrown at them. I realize that even these things, as huge as they are to me, are small compared to what is happening throughout the world.
It's interesting that only a month ago my thoughts were on what am I going to wear to prom and my summer plans. Now I am thinking "What does tomorrow bring?" "What can I do to make it better?" "How can I succeed through this challenging situation?". I have chosen to spend my time when I am not doing online classes thinking proactively. I am cutting and sewing surgical masks for health care professionals and first responders that need them. I have cut out material for over 180 masks, helped sew over 40 nose plates on the masks, and have completed over 30 masks so far in the past week. In our neighborhood, there are many people working together on this project and the group (Harvest Mask Makers) has given out over 1000 completed masks so far to surrounding hospitals, police departments, and fire stations. The request for more masks keep coming in.
I'd like to challenge others to think of what they can do while they are on lock-down. Write a letter to a senior citizen home, to someone in the military, doctors, nurses or to our first responders. Do drive by birthday honks to kids in their neighborhood, sew some face masks, drop off water and supplies to people who can't get out. The ideas are limitless. I know that we will come out stronger and perhaps a bit more appreciative of things we took for granted before.
Let's make a difference while staying safe!