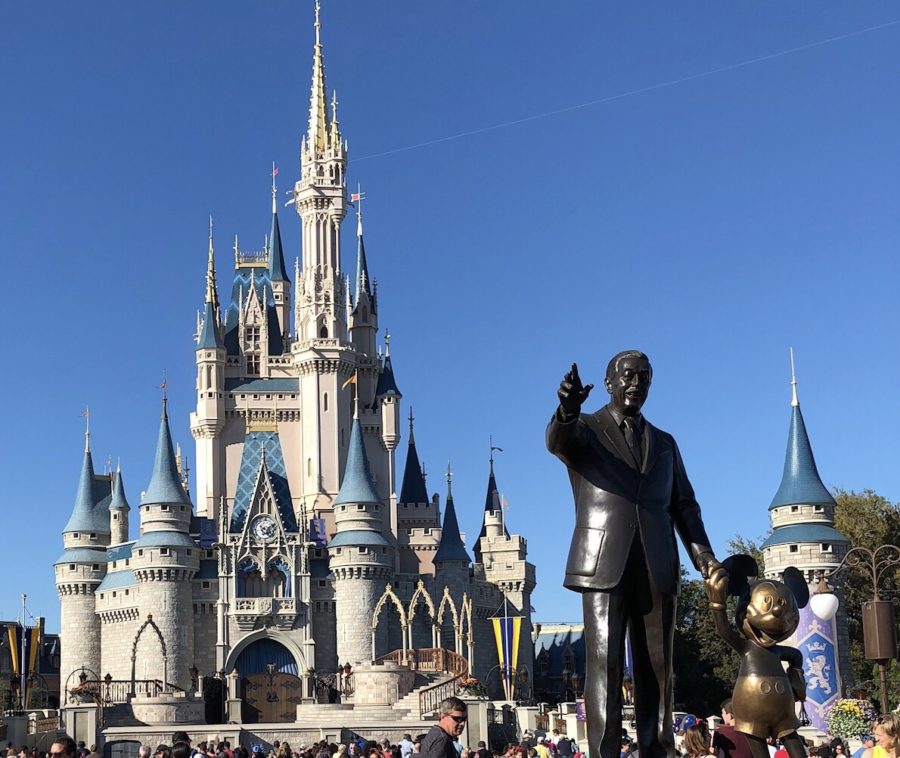 Why Disney+ Is Worth Melting For
December 2, 2019
Some things really are worth melting for, and Disney+ is one of them.
After its official launch on Nov. 12, Disney+, the newest digital streaming service, gained 10 million subscribers in its first 24 hours. Similar to rival companies, users have the option of paying a monthly or annual fee in exchange for unlimited movies and television series. However, what has made Disney+ stand out is the fact that the movies and shows available on the site are only Disney titles—and most are exclusive to Disney+. There are many aspects that make Disney+ worthy of your  Christmas list. 
With its collection of Disney archives and shows only available on the platform, it is obvious why millions are paying for this service. Within just one app, people have access to over 600 Disney movies and shows, and while that's less than one-fifth of the titles available on Netflix, users will find the quality with Disney+ easily surpasses Netflix's quantity. Disney's 'measly' 600 titles are some of the most popular film and television shows ever made. Disney+ is also the only place viewers can watch certain things such as The Simpsons and the new Marvel movies. 
Another benefit of the streaming service is its affordability— especially when compared to competitors such as Netflix and Hulu. Audiences can have access to Disney+ by paying either $7 per month or $70 each year. However, Netflix's Basic Plan charges $9 each month and only allows one movie to be streamed at a time. The more family-friendly Ultra HD Premium plan costs $16 per month to maintain. People are currently paying more money for other streaming services, so it would make sense to switch to a cheaper and more family-friendly company. 
While people continue to debate that competitors are better, Disney+ will always hold the most important thing over their head. It's Disney. It doesn't matter if it has 'less variety' or 'fewer available titles.' It has the nostalgic shows generations have grown up with and can recite word for word. It's your favorite Halloween costumes and family trips to the theme park. The Disney franchise has stood on its own for nearly 100 years and will always be more popular than the never-ending new television series because it's tradition to families across the nation. Besides, the numbers speak for themselves. If the company continues to grow at its current rate, Disney estimates it will have between 60 and 90 million subscribers in 2024.