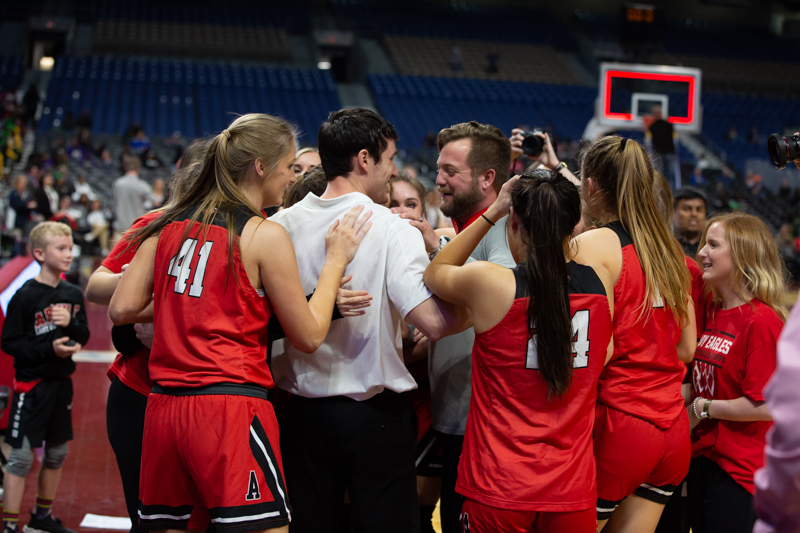 ©The Talon News | Andrew Fritz
'Together' For the Start of a New Season
The Lady Eagles Look to Six-Peat
November 8, 2019
It has been 250 days since the last time the Lady Eagles played in a game. The last time they defended their title was on March 3. In San Antonio. In the Alamodome. Celebrating a state championship. Now the team will look for a six-peat with a healthy squad, and, debatably, one of the greatest team's Argyle has ever seen.
"In order to win state [the team] will need to come together as one," junior guard Sydney Standifer said. "We need to work on our teamwork and we need to be more aggressive on both ends of the court."
The team knows they must work together to win a sixth consecutive state championship. That's why this year's motto is 'Together'. 
"[This year] I will bring a little more intensity that was here my freshman year," Standifer said. "And maybe some more enthusiasm. I want to play because it's been so long."
Named the Most Valuable Player at the 2018 state championship, Standifer will finally make her return to the court after missing the entirety of her sophomore season with an ACL injury. The junior guard will reestablish a sense of urgency and is a key part of the offense.
"I think [Sydney's] return is very important, and it adds an extra guard for us that we lost last year," senior guard/forward Rhyle McKinney said. "It causes us to be more effective on offense and on defense."
In Standifer's absence, senior Brooklyn Carl took the role as the primary ball-handler for the Lady Eagles, and excelled at it, leading the area with 275 assists (nine assists per game).
This year, the team will do what they have done in the past: not dwell on personal stats. The performance of the team is the most important thing, and as the team starts to practice, there are no clear weaknesses.
"I don't think we really know our weaknesses because we haven't really played," McKinney said. "However one of our strengths this year is definitely being faster than we were last year."
Coming off one of the best offensive seasons in school history, McKinney will look to replicate and even improve on her game. The SMU women's basketball commit and the 2019 state championship MVP averaged 23 points, four rebounds, and two assists in her junior season. 
Most basketball fans marvel at an excellent offensive play, a three-pointer, a flashy pass, or even a nasty ankle breaker. However, basketball is more than that, it's about dirty work, defense, rebounding. Although she's not a high scorer, Abby Williams takes care of the dirty work.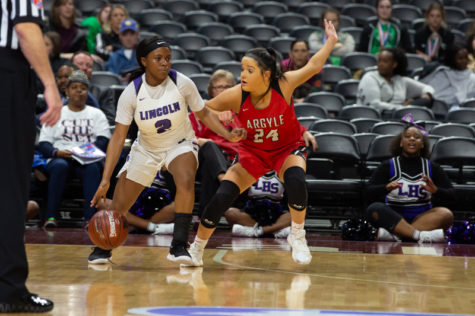 "I would say Abby is an underrated player because she doesn't score that much," Carl said. "But she helps us with the rebounds. She does her job blocking out."
Although Williams only scored three points per contest last season, her intensity can stop defenders in their tracks. She is also an outstanding rebounder, snagging nearly six and a half boards last season.
The Lady Eagles will begin their defense for the state title on Saturday, Nov. 9, facing the Idalou Wildcats at Seymour High School. The game will begin at 2:15 p.m.