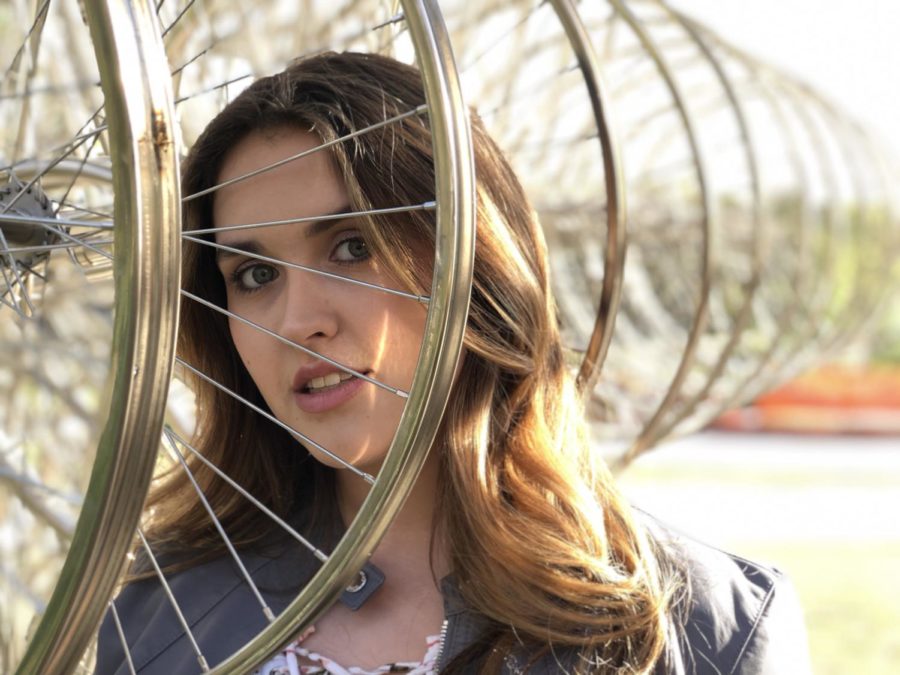 A Voice Above the Crowd
November 7, 2019
She takes a breath.
This moment will make or break her audition. She's nervous but exhilarated and ready for greatness. The music starts, and she begins singing. Passion pours out through her soul and into her voice. She has a story to tell, and a captive audience to hear it.
Junior Mattie Kelton auditioned for The Voice in February of 2018 and has been involved in choir, theatre, and Remedy. Kelton has an impressive resumé that includes writing original songs and singing covers.
"What motivated me to audition for the voice was my passion for performing, and wanting to try anything to get my foot in the door," Kelton said. "I have been to two callbacks with the producers of The Voice and I have my third callback coming in the late winter or early spring. I would just like to say to anyone who has a passion, 'Just go for it. If you never try you'll always fail.'"
Kelton's experience auditioning for The Voice has helped her learn more about the world of music production and has taken her "on a journey of becoming more independent."
"If I hadn't put in as many hours as I did into my audition piece," Kelton said. "I don't think I would have had this opportunity to be able to meet with producers, become friends with crew members and just kind of put myself out there in the music industry." 
Kelton said the experience as a whole has developed both her musical abilities and character as a whole.
"It's helped me throughout life to be more confident as an individual," Kelton said.
Vocal coach Alissa Pittman and choir teacher Will Griswold have helped and inspired Kelton along the way.
"Mattie is resolved to do her best in everything she does," Pittman said. "She is ambitious, yet inclusive and kindhearted."
Kelton is prepared for public audiences, as she has performed the national anthem at the Lonestar Volleyball tournament, played the role of Sister Margaretta in The Sound of Music and sang the I'll Be There solo for Remedy's Extended Play Record.
"Mattie has been a vital part of helping the Choir program grow in size and in quality," Griswold said. "She has become a leader, made it through multiple levels of the All-State process, received straight superiors on solos at district and state levels, and continues to set an example for what a singer can achieve in the classical and contemporary styles."
You can find more of Mattie's music here.
Video by: Mattie Rose Music