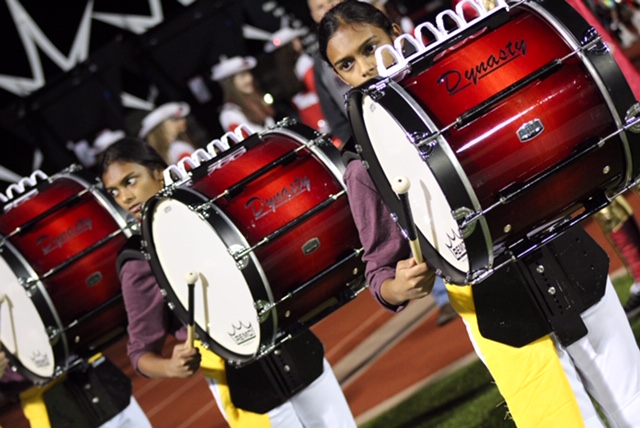 Twinning is Winning
September 4, 2019
Skipping a grade can be a daunting task, especially to face alone, but having your best friend by your side can make it more manageable.
After years of being ahead academically, twins Anusha and Archisha Biswas decided to bypass their sophomore year and move up into the junior class. 
"Skipping a grade was never a part of the grand plan," their father Koushik Biswas said. "Right from middle school, they were more advanced than their current grade curriculum. They came home and said they weren't being challenged enough and were getting bored in class because the teacher is repeating things that they already know. That was our first indicator."
Anusha and Archisha started taking higher-level classes and courses online over the summer to keep themselves engaged. In 9th grade, they scheduled a meeting with their counselor to discuss their options. 
"We decided to map out all of our courses beforehand," Anusha said. "We figured out that if we did all of our courses on schedule, we'd only have two classes our senior year and we were like 'we're not going to do that.'"
After much discussion, the twins and their parents decided that the best course of action was taking two of their classes over the summer and entirely cutting out a grade. They chose to skip sophomore year to avoid issues with complicating rank senior year. 
"We decided that since we'd already learned everything it wouldn't make sense for us to take the classes again," Archisha said. "So this year we're taking AP chemistry, physics, pre-cal, and English II as a sophomore class because of the STAAR test."
The girls have always been described as self-driven and besides excelling in their studies, are also involved in the marching band, playing bass drum freshman year and marimba this year, and UIL math and science.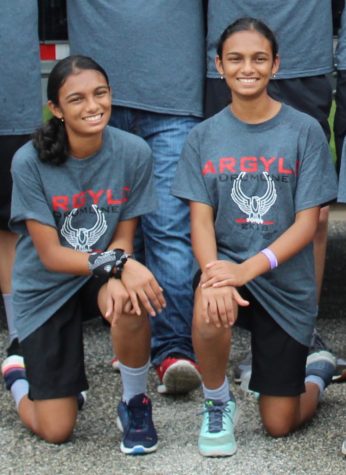 "Right from their childhood they have been extremely motivated to do well in their studies and be good people," Mr. Biswas said. "We have maintained at home that the most important thing is to be a good person and not just have good grades. I'm proud of them, they are not only good in studies but are well rounded with trying all these things."
One of the biggest concerns about skipping a grade is the social ramifications that come with it. The Biswas' parents were worried that they were going to feel out of place the same way they did when they first entered high school.
"Going directly to junior year is like revisiting those feelings again," Mr. Biswas said. "But we talked with them and they said that the impact was going to be a lot less because they have made some good friends in high school and are generally good people with high integrity and are respected so they don't think that there will be a problem."
Through all of their activities, Anusha and Archisha have made fast friends with many of their peers.
"I'm most excited about hanging out with the junior class," Anusha said. "[because] most of our friends are juniors. Some of our [sophomore] friends are sad that we won't be graduating together though."
Their schedule and support system will hopefully ease the transition into being upperclassmen. 
"A good thing that happened this year was that they have the same schedule so they will have each other in all of their classes," Mr. Biswas said. "I don't know whether that was purposeful or intentional just to give them some extra rope, but if it was I'm grateful toward them. They'll survive."
Anusha and Archisha have been looking forward to getting out into the world and making their mark. Skipping a grade will hopefully give them an edge in medical school, which they hope to move on to. 
"They want to explore the world on their own, and although that saddens us, we never dampen their spirits to do that," Mr. Biswas said. "That kind of egged them on to compress their high school careers. I think they'll go to their college of choice with distance not being a factor. We don't want their future prospects to be limited by staying close to the parents."
Although they aren't worried about leaving high school early, there's always a concern about whether they're making the right decision. 
"Maybe it is not a good idea," Mr. Biswas said. "And balancing all those negative points with the positive one has been a challenging act. There is no right or wrong, it's just making choices."
Regardless, Anusha and Archisha will have each other and Mr. Biswas believes they'll take junior year by storm. 
"I think having a twin sister helps because there's a healthy competition," Mr. Biswas said.  "When one of them starts doing better in an area, the other will try and catch up and maybe surpass them. The competition is never ugly, they are loving and compassionate as sisters and friends. We have been lucky as parents to have such wonderful kids."