Lady Eagles Defeat Springtown in District Home Opener
Hang on for a minute...we're trying to find some more stories you might like.
On Friday, January 11, the Argyle Lady Eagle competed in their first home district game of the 2018-2019 season, in front of the home fans, against the Springtown Porcupines.
The Argyle Lady Eagles have not had as much success as last year, already matching the amount of loses as last year at seven. ( 30-7 record in the 2017-18 season, 18-7, 2018-2019 season, so far.) In the Lady Eagles last game, they defeated district opponent, Bridgeport High School, 42-35. The Lady Eagles are currently 5-1 at home (fell to Birdville High School 52-51 in the first game of the season) and are on an eight-game winning streak.
The Springtown Lady Porcupines have struggled as of late, having a 6-16 record through their non-district schedule. In their last game, they were blown out at home against Bridgeport, 80-29. The Porcupines are 1-5 on the road (defeating Alvord High School 61-54) and are on a five-game losing streak.
The Argyle Lady Eagles made it look easy against the Lady Porcupines extending their streak to nine games, with a 77-32 victory. The Lady Eagles were on fire from tip-off scoring 20 points in the first quarter. And from there on junior Rhyle McKinney commanded the court throughout the game scoring 35 points and nailing five three-pointers, to be the games leading scorer. However, McKinney had to share the spotlight with sophomore Bailey Timmons, who herself scored 25 points and scoring four shots of her own from behind the arc. The two combined for all nine of the team's threes, and 60 of the team's 77. Abby Williams was able to contribute to the win scoring five points, both senior Kennedy Reaves and junior Kiley Lavelle scored four points.
The Springtown Lady Porcupines were not very successful offensively, however, Shanna Teague was one of the only bright spots for the team scoring 16 points and being the only player scoring 10+ points.
On Tuesday, January 15, the Argyle Lady Eagles will go head-to-head against the 11-8 Krum Lady Wildcats at Krum High School, at 6:15 P.M.

About the Writer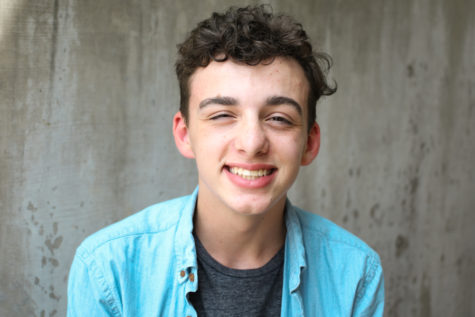 Max Van Drunen, Sports Editor
Max Van Drunen is the Sports Editor and a reporter for The Talon News. Max has reported from many UIL State events and press conferences around Texas. ...