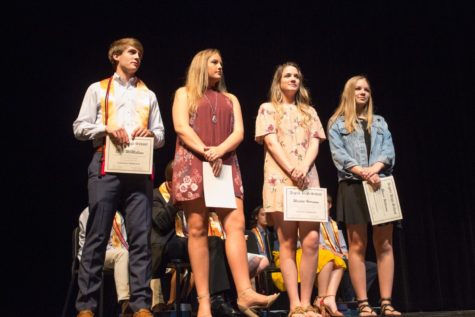 Ashlynn Roberts, Reporter

May 22, 2018

Filed under Awards, Community, Front Page
On Tuesday, August 15, Argyle High School hosted its annual awards ceremony to recognize the students who excelled in the classroom and represented the school well throughout the 2017-2018 school year. Students were honored for being a part of a UIL team, earning a class award, and graduating in the to...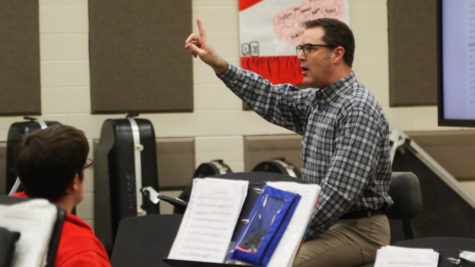 Sarah Crowder, Reporter

May 3, 2018

Filed under Awards, Band, Front Page, News, Uncategorized
Years of clicking metronomes, countless hours of rehearsal, and a passion for teaching have lead Asa Burk to winning the Golden Eagle Teacher of the Year Award.    "I was very surprised, taken aback, and humbled," Assistant band director Asa Burk said. "It's a big honor to be selected." ...