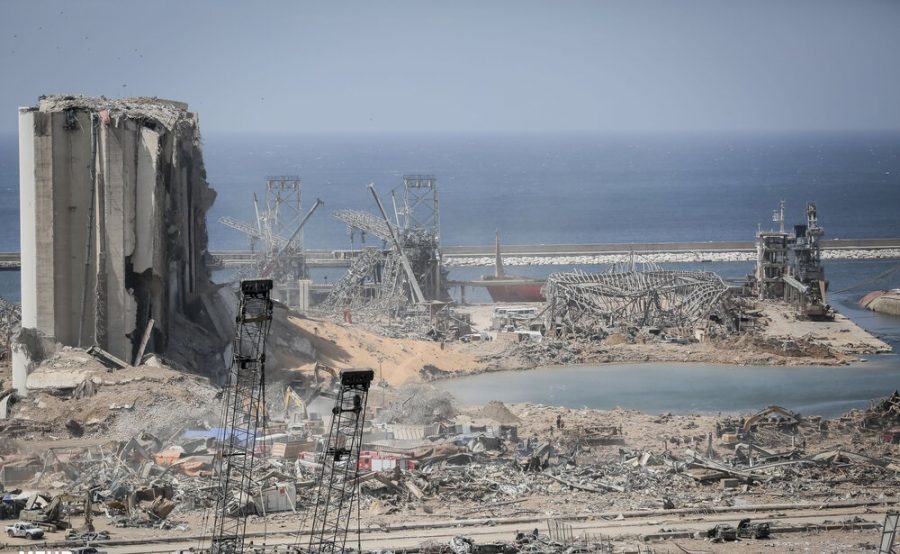 ©The Talon News | Mahdi Shojaeian
A Beacon To Us
A look into the Lebanese-American relief effort
September 25, 2020
A large storage of ammonium nitrate explosives at the main port in Beirut, Lebanon exploded without warning on Aug. 4, stunning the Lebanese people and the world.
"My initial reaction was one of shock and terror," first-generation Lebanese-American Rosette M. Elghossain Psy. D said. "My brain couldn't fathom the scale of the explosion and the trauma. I just went down the list of people I knew to see if everyone was okay." 
The explosion, which has been recorded as one of the largest non-nuclear explosions in history, had a huge human cost which was felt by Lebanese communities around the world.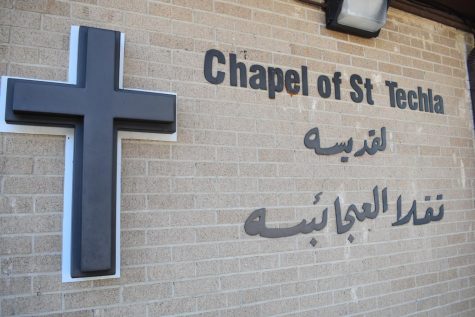 "It's just so horrific," first-generation Lebanese immigrant Boutros El Andry said. "My sister had four neighbors die. My nephew was supposed to be there. He was so lucky. His office was completely destroyed, but he was lucky because he was in a bike accident a couple of days before and couldn't go to work."
Even among those lucky enough to escape ground zero, the explosion had huge repercussions, with damage from the blast extending throughout the city.
"This explosion damaged a lot," Lebanese-American and priest at Our Lady of Lebanon Catholic Church Assaad El Basha said. "It led to 250 people killed, more than 300,000 people lost their houses, a lot of children are injured, and 5 major hospitals in the city of Beirut have been damaged. Lots of families have lost their homes." 
The loss of life and massive damage left the Lebanese community in Texas in shock and desperate to get in contact with friends and family still living in Lebanon.
"I began to see photos and videos of familiar neighborhoods and places, and that is when I began to cry," Elghossain said. "That was heartbreaking. To see images of my people in such a state of horror and humiliation, utterly confused, was devastating."
The explosion has left the city of Beirut incredibly vulnerable to the elements, which is especially pressing as winter approaches.
"The situation is very hard," Fr. Basha said. "Winter is coming and many will not be able to fix their houses before winter starts. When winter comes, in Lebanon the winter is at the end of September, we will have a bad winter."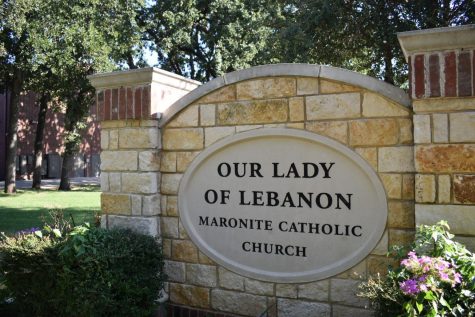 This massive crisis also comes during a time of great social and political instability inside Lebanon.
"Years and years of our government being controlled by militia and mafia has led to arguably one of the most beautiful countries ravaged on so many levels," Elghossain said. "The explosion was beyond a cherry on top, and it was due to their negligence and criminal behavior." 
Many people place the blame for the explosion on the governmental corruption that has plagued Lebanon in recent years and the control terrorist groups, such as Hezbollah, have over it.
"They put the explosives there," Andry said. "Hezbollah put it there a long time ago. Our President is working with them because they want control and they want power, and that's the only way they can get it. They have a lot of greed, they have taken a lot of money, and the more money they have the more they want. There are good parties, but they don't have a lot of power because they don't have weapons. The weapons are all owned by Hezbollah and the army and the President controls the army." 
In response to the explosion, the Lebanese people have begun demanding reform and the support of foreign powers in expelling terrorist groups.
"The people, they are protesting and fighting, but without help from the outside, it doesn't matter how much they do," Andry said. "Those people in charge, they have no conscience. They don't care if the whole people is burning. If everyone is dying, they don't care. They've already proven so many times that they don't care. That's what needs to happen." 
Beyond just calling for governing reforms, the Lebanese people have also begun stepping up and filling the gaps left by the lackluster government response.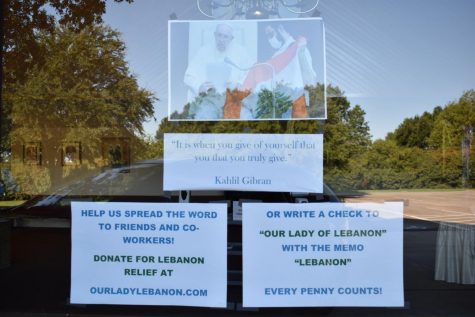 "The citizens of Lebanon quickly developed the most impressive systems through which every need of those affected could be met: water and food supply, engineering and architectural support, medical attention, mental health first aid, clothing drives, diaper and menstrual supply stations, etc, all free of charge," Elghossain said. "People drove from all over the country with whatever they could bring, making friends with total strangers to put windows and doors back on others' homes." 
Here in Texas, the Lebanese-American community has also taken up the call to arms, organizing collections to aid those in need.
"We have started taking a collection to help the people who are struggling," Fr. Basha said. "We are thankful to all the generous people of the land here, the great nation, and if they can help us, if they can donate, they can go to the website (https://ourladylebanon.com/), it is very secure." 
The generosity of the Texan Lebanese community, as well as the American people, has greatly helped the global relief effort.
"A lot of the people are a beacon to us, by trying to help and collect," Fr. Basha said. "We are so thankful to a lot of people from this great nation who are trying to help us. Anybody, anything could help, we can be the hand of God and be generous."
The Lebanese community in Texas plans to continue their efforts and asks that people who are able to donate to aid the relief effort.
"May God create a lot of generosity in this nation," Fr. Basha said. "May God bless, May God help them, and may many get help. They can donate from their heart, May the Lord reward them. I hope that the people that read, May the Lord open their hearts and help them to be generous." 
Sources:
The Center for Disaster Philanthropy