Human Like You
A Story of Islam and Denton
September 19, 2019
Denton is a city known for its diversity and social acceptance. Being home to many groups of people and many different lifestyles has created an egalitarian feeling in the heart of the city. Even with this acceptance, oftentimes groups of people become overlooked.
While many people tend to forget about the Islamic community here in Denton, their story resonates beautifully for those who interact with them closely.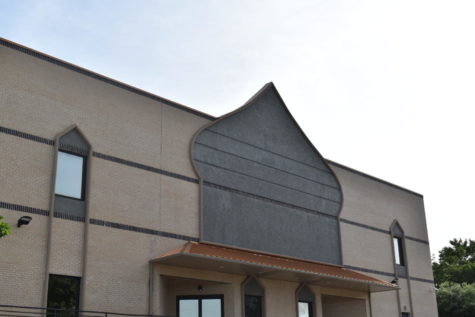 "I feel like the Mosque is kind of like an escape from all the stuff going on out there," UNT Alumni and Mosque member Zakaria Aboutaj said. "All that stress from school and from this and that, but here is just me and God." 
Aboutaj moved to Denton three years ago from Morocco, and since then has found a perfect fit in the Islamic Society of Denton.  
"It helped me cope with a lot of stuff," Aboutaj said. "At the same time, it let me meet amazing people and form a family. They're nothing short of family, the Islamic Society of Denton has done a lot for me." 
For students like Aboutaj, the Islamic Society of Denton not only gives them an opportunity to form friendships and families that last lifetimes, but also allows them to continue living their faith in a city far from their homes.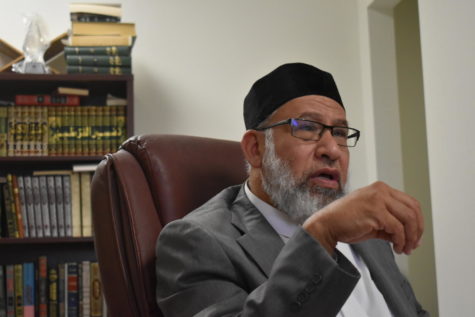 "The Muslim students, especially from Pakistan, from Bangladesh, from Egypt, when they come to study in UNT, the first thing they ask is where is the Mosque?" Imam (religious leader) of Denton Mosque Mohamed Fouad said. "For the Muslims that practice their religion, the Mosque is very important to them." 
Beyond just the religious aspect of the Mosque, the Islamic Society of Denton also greatly impacts the non-Muslim student populations of Denton.
"For the non-Muslim students or students in general," Fouad said. "They come and they have interviews with us when they study culture, diversity of community, sociology, religion, politics. This is always a resource for them to talk about Islam, about Arabic culture, about this or that. Almost always, every day or every week, we have interviews for students, so it is very great for the Muslim students and for the students of UNT in general." 
The Denton Mosque has become an integral resource of the student community in Denton allowing them to learn more about not just Islam, but the whole world.
"You see some senior, who they have a specific experience, a specific way in their life, they hate others, they don't like the other culture or religion," Fouad said. "But with the students, especially for their age, they are the best; very clean, very pure, open-minded, they study well, and they understand, and always, always we are glad to talk to them about Islam." 
The Islamic Society of Denton has done a lot for the community, but they aren't the only interactions with the Islamic community in Denton. Student organizations, especially the Muslim Student Associations (MSA) of UNT and TWU, play a crucial role in the day-to-day interactions.
"In my first semester of college, I spent time doing the groundwork of creating the MSA, finding an advisor, the paperwork, all of that good stuff, and then during the second semester that's when we got a little bit more interactive with the community," Founder and former President of TWU MSA Nimreh Warsi said. "One of our events we had was called Hijabi, and basically we had a set up where we had scarves on the table with chocolates and there was this little survey/questionnaire. We had people coming up to us, both guys and girls, students, there were even some faculty members, and one of the deans came."
While a general understanding of Islam in the United States tends to be lacking, the MSA of TWU, as well as their UNT counterparts, have done a lot to combat this.
"They had really good questions that even had me thinking, 'okay, what's the best way to make understanding,'" Warsi said. "It really spread awareness about Islam and debunked many of the myths about us."  
Denton students aren't the only group of people learning more about their Islamic neighbors though, the Islamic Society of Denton also has several programs focused on outreach.
"Every month we have a meeting with three churches," Fouad said. "We discuss everything political, religious in this society and the core for that is to build a friendship with them and to build bridges between the mosque and the church and the mosque and the community. We eat dinner and discuss for two hours. One month here, one month there. Other than that we have meetings and visits during the month we have Ramadan. It is a religious month for us and we have dinner every day for breakfast, while we are fasting, and every day we had guests and we invited many different kinds of American people from different churches and we had very very blessed time together."
The meetings between the Denton Mosque and their Christian counterparts have helped to both increase understanding of Islam in different faith communities and to see their similarities. 
"Personally, I learned an awful lot about Islam," director of music at Trinity Presbyterian Church Jill Slade said. "I've had friends who were Muslim but never really understood the varieties of people who are of that faith. I think there's a lot of misunderstanding, a lot of not realizing the faiths that we share, that the core of our faith is very similar: monotheism, the belief in the prophets, the studying, peacemaking."
Despite all the efforts of the Islamic community in Denton, there are still growing pains as the city becomes more diverse.
"There was a conference with someone, and they mentioned Islam as terrorist or Muslims as terrorists and the Islamic Society of Denton," Fouad said. "He didn't know me, he had never met me, he had just seen an article that was written in [the] Denton Record Chronicle and then he started to shoot me back with no reason. They see me and if it's in their heart, immediately they express it." 
For many Denton residents, the idea of anti-Islamic rhetoric occurring here is surprising and horrendous, but for people who remember the hate that developed in the city following September 11th, it isn't as shocking.
"The first act of anti-Islamic sentiment, after 9/11, happened in Denton Texas, with the firebombing of the Mosque here." Denton resident and AP World History teacher Matthew Woody said. "I had a good friend of mine who runs a convenience store in Denton. He is South Asian, dark-skinned, and I remember immediately after Sept. 11, the convenience store just got absolutely covered with 'God bless America', American flags everywhere. And I asked Tom, the owner, 'Hey are you that patriotic or what's up?' And he went 'Well, I had quite the interaction with people coming in here, telling me to go back to my country.' And he's like 'I'm from India, man, like I'm not even Muslim.'"
Although this initial hate that occurred following 9/11 has faded, for the most part, many pervasive forms of Islamophobia persist to this day. From fear-mongering about terrorism to stereotypes of oppressing women, all the hate that the Islamic community faces stem from a few root causes.
"The reason for Islamophobia, politically, is secularizing."  Fouad said. "Islam is a religion that is not against any religion, it is not against Christianity or against Judaism, it comes to complete Christianity and Judaism. They come together and they have common ground in between all of them. Islam does oppose the secularist though. Secularism opposes any religion. Secularism causes Islamophobia, not the different religion or culture."
While political Islamophobia is a persistent problem in the U.S., a more common form of Islamophobia is the portrayal of Islamic women.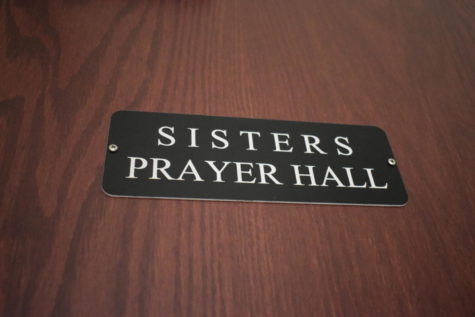 "I think the very basic misunderstanding if you pertain it just to women in Islam, is that we are oppressed, or that we have no choices," Warsi said.  "Which is the exact opposite of what our faith has taught us, there's a lot more opportunities and an amount of respect we believe that we are given in our religion. It's a lot more than what different cultures offer. People make that misconception, that culture is religion, which is just not the case."
While secularism and stereotypes about Muslims are huge problems, the deepest cause of Islamophobia is simply misunderstandings about the religion.
"Personally I believe that it's the lack of knowledge about the different values in the different religions," Warsi said. "But more so the hatred that gets put on us through those who claim to be Muslims and do horrendous, crazy acts which no one agrees with. No sane person or good Muslim person would say that's the right thing to do, because that's so not."
While Denton is known as a compassionate city, Islamophobia is still a problem we should be aware of.
"Some people ask: Is Denton a less Islamophobic city than the rest of Texas?" Aboutaj said. "It's hard to tell because most of the Islamophobia encounters happen on the individual level, which escapes the media's eyes. For example, just a Muslim woman in a grocery store getting  oppressed for wearing her Hijab or a Muslim brother being oppressed because he has a nice beard, that stuff you just don't hear about, so it really escapes that statistic, and it's sad to say, but there's definitely some Islamophobia here."
Despite the problems with hate and misunderstanding that are present throughout the country, the Islamic community of Denton still loves the city and wishes the best for it.
"We live in a quiet, stable society," Fouad said. "We live together in a very good relationship. We all, in the end, are brothers and sisters and human. We wish, we hope, for the human community to be brothers and sisters and friends and not to be in hatred or in a bad relationship."