The Crimes of 'The Crimes of Grindelwald'
Hang on for a minute...we're trying to find some more stories you might like.
"The second installment in the Fantastic Beasts franchise, The Crimes of Grindelwald, falls flat compared to the rest of the wizarding world. The sequel follows magic zoologist Newt Scamander as he attempts to stop Gellert Grindelwald and the beginnings of a magical war while wrangling creatures, friends, and lovers.
This movie takes everything that was good about the first film of the series and throws it away. The balance of light-hearted adventure and darker moments of abuse and suspense is completely shifted with nearly every scene feeling heavy and melodramatic. Every problem is portrayed world-shattering, and the few moments of humor or fun seem forced.
Crimes of Grindelwald lacks the sense of whimsy that made the first movie so charming, replacing many of the 'fantastic beasts' that we'd expect with extra characters and confusing plot twists. There are so many subplots introduced that there is no time to appreciate or even understand most of them. The original characters whom we've come to know and love interact with each other far less and are reduced to their most surface level characteristics with little if any character development. Overall, this film falls into the trap that many sequels do; shoving new characters and ideas down our throats without really being able to do anything with them
This movie does have its good parts, despite its many downfalls. The special effects and world design are as high quality as the precursor, and do a good job of making everything feel real.  The design of the sets, costumes, and creatures are all incredibly detailed and immerse you in the magic of the movie. The cinematography is creative and gives the whole movie a dreamlike quality. There are also moments where the humor and wonder of this series stand out and you can see the potential for a good third movie.
With a convoluted plot and disappointing performances from certain cast members, The Crimes of Grindelwald lacks much of what made Fantastic Beasts or the original Harry Potter movies great but holds hope for the future of the franchise.

About the Writer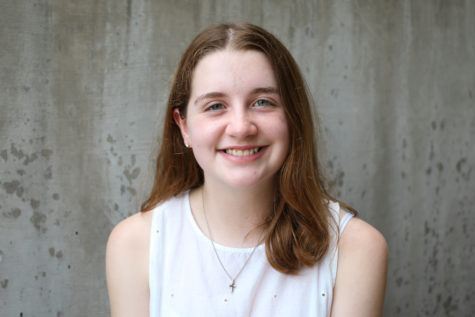 Sarah Crowder, Reporter
Sarah Crowder is a reporter and writer for The Talon News. This is her second year involved with the Talon and UIL Journalism, and she has won multiple...