Flower Mound Pumpkin Patch Prepares for Fall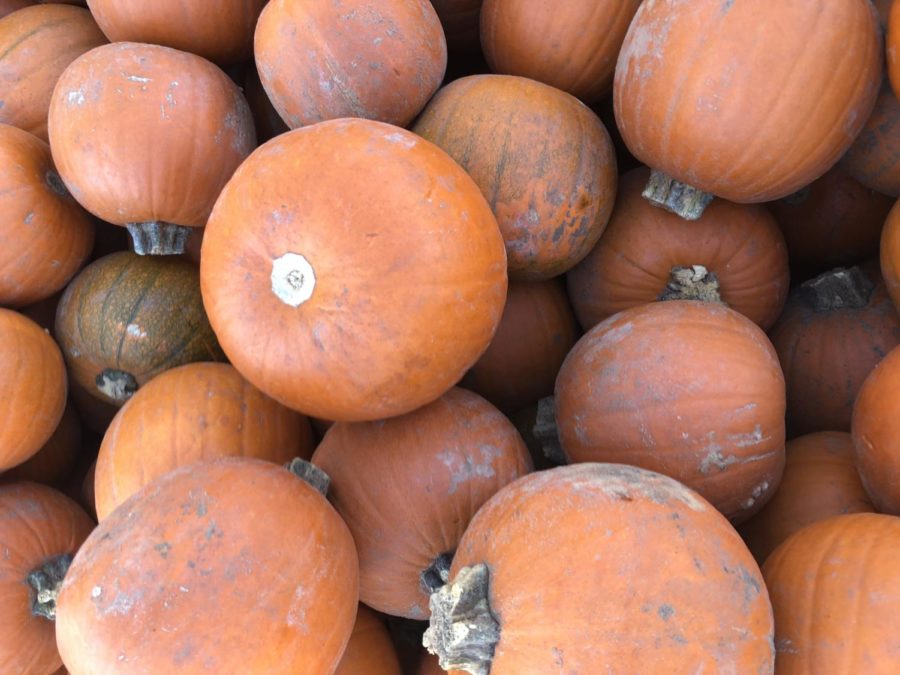 Zach Tait, Junior Reporter
November 5, 2018
The most memorable time of fall is the inviting atmosphere that allows us to do what we love with the ones we love. The Flower Mound Pumpkin Patch does just that and more by making pumpkin picking an experience to cherish.
Open 31 days each year, the pumpkin patch offers lots of attractions that are unique to the season and provides families with the choice of hundreds of pumpkins, rewarding the families that come with a good time.
"Everyone is happy coming to the Flower Mound Pumpkin Patch, I get to work with a lot of children and I get to see a lot of smiling faces. I love the pumpkins and just the atmosphere," said Patsy Mizeur, the manager, "Generally, it is a very happy place."
A goal of the pumpkin patch is to create a family-friendly aesthetic to allow kids of all ages to feel right at home.
"It adds to Halloween because you can come out and see the Scarecrow and a couple of the ghostly peanuts characters," said Mizeur, "and yet, we do more of a positive spin, there are no scary characters, but a lot of characters to take pictures with"
From its humble beginnings of selling vegetables off the front porch, the pumpkin patch is known today for being a successful operation.
"The owner's daughter was in a car accident driving without a license. Her mother, of course, got very angry and said you have to sell pumpkins until the car is paid off. So, the daughter would sit on the front yard on Friday nights, Saturdays and Sundays. That's how the pumpkin patch was started," Mizeur said.
Currently, the pumpkin patch boasts numerous vendors that sell their own flavor of Halloween's favorite treats, being as Halloween time is known for the variety in delicious food.
"We sell only pumpkins, soda, pumpkin bread and we have a snow cone stand run by the pumpkin patch," Mizeur said, "but we also have vendors that sell kettle corn, which is fantastic, Red, Hot and Blue, a vendor named JJ's barbecue and Fletcher's corn dogs from the State Fair."
The quality of the pumpkins are no secret to the community and known to be some of the best around, even though they are grown miles away.
"All of our pumpkins come from Floydada, Texas," Mizeur said "Pumpkins only grow in sandy soil and up here in North Texas we only have clay soil. So we ship them in from Floydada."
Besides pumpkins, the activities in the pumpkin patch range anything from family hayrides to kid-friendly mazes.
"We have the hayride, a little train, and facepaint over the weekends, "said Mizeur, "as well as, the bounce houses, hayrides, 2 hay mazes, one for the little guys and one for the older guys, over the weekends."
Nothing comes close to the activities the Flower Mound Pumpkin Patch has to offer. It has created a setting for fall no one will forget.
"With bounce houses to play on and hay mazes that are very reminiscent of the season," Mizeur said, "the pumpkin patch just rings Halloween."